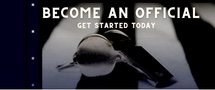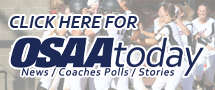 About the OSAA
What is the OSAA?
The Oregon School Activities Association, OSAA, is a non-profit, board-governed organization comprised of its member schools, both private and public. The OSAA is dedicated to ensuring equitable competition for Oregon high school students through OSAA-sponsored events. The foundation for that goal lies in a belief that no school, team or individual should be treated as any more or less than another.
OSAA standardized rules of eligibility and competition, and put in place a standard of education regarding participation in interscholastic activities. Administered equally and fairly, OSAA policies strive to allow no one school to outweigh its brethren.
Our Mission
The mission of the OSAA is to serve member schools by providing leadership and state coordination for the conduct of interscholastic activities, which will enrich the educational experiences of high school students. The OSAA will work to promote interschool activities that provide equitable participation opportunities, positive recognition and learning experiences to students, while enhancing the achievement of educational goals.
Our History
In 1918, a corps of high school administrators met to establish rules on age, amateurism, attendance and scholarship. The resulting action was the formation of the Oregon State High School Athletic Association.
In 1947, the name was changed to the Oregon School Activities Association to reflect the widening scope of activities, which included more than sports. Today, the OSAA sponsors 113 team and 426 individual event state championships for students competing in 19 interscholastic activities. We are a member of the National Federation of State High School Associations, NFHS.
How We Succeed
Like any team, the OSAA must work together with schools, businesses, and concerned individuals to bring quality endeavors to Oregon students.
These efforts take time and dollars. The OSAA raises its revenues from three main avenues: interscholastic championship events, membership fees, and corporate sponsorship.