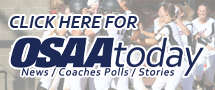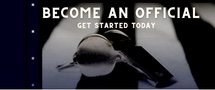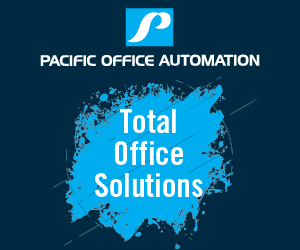 Girls Basketball AD and Coach Information

Basketball Plan Book
(Updated 10/31/2023)
» Basketball Plan Book
Contains the season dates, NFHS rule changes, OSAA basketball rules and policies, state championship information and qualifications, OSAA general policies

Reminders / Memos
» 2023-24 Basketball Reminders Memo
Contains reminders regarding OSAA policies and NFHS rules for the 2023-24 season

» Practice Limitation Memo - 6A, 5A, 4A
Details out-of-season coaching restrictions for 6A, 5A, 4A schools, including the entire board policy

» Practice Limitation Memo - 3A, 2A, 1A
Details out-of-season coaching restrictions for 3A, 2A, 1A schools, including the entire board policy

» OSAA Practice Model
Including Q&As


Basketball Shot Clock
» Shot Clock Training Video
Contains a video presentation to help with when to start and stop the shot clock

» Shot Clock Operator's Training
Contains a powerpoint presentation with information to help shot clock operators with contest situations

» Shot Clock + Mercy Rule Guide for Operators
Color-coded reference sheet for basketball shot clock operators

» Shot Clock Operator Duties
Generic information for basketball shot clock operators

» Basketball Shot Clock Packet
Includes cover memo, guidelines, operator duties, FAQs and equipment specs/pricing information

» Set-up Instructions for Shot Clock
Includes set-up instructions for the Daktronics All-sport 5000 board



Broadcast Schedule

Lodging/Visitor Information
6A Headquarter Hotel
Fairfield Inn & Suites by Marriott Portland North
1200 N Anchor Way, Portland OR 97217
Reservations Phone Number: (503) 286-6336
»
Travel Portland
4A Headquarter Hotel
Courtyard by Marriott - Hillsboro
» 3050 NE Stucki Ave., Hillsboro, OR 97124
» Groups Call: Paige Carlson
» Phone: 971.297.0656
»
Washington County Visitors Association
3A Headquarter Hotel
Red Lion - Coos Bay
» 1313 N Bayshore Dr., Coos Bay OR 97420
» Phone: 541.267.4141
»
Coos Bay-North Bend Visitor & Convention Bureau Team Lodging
»
Oregon's Adventure Coast - Coos Bay/North Bend
2A Headquarter Hotel
Red Lion - Pendleton
» 304 SE Nye Ave., Pendleton OR 97801
» Phone: 541.276.6111
»
Pendleton Chamber of Commerce
1A Visitor Information
Baker County Chamber of Commerce
Reservations accepted on Sunday, February 25, 2024
Questions - Call the Sunridge at 541.523.6444 or the Super 8 Baker City at 541.523.8282 to arrange for lodging, team blocks (coaches and players).
Reservations will be at the Quality Inn and Super 8, teams requesting to stay somewhere else can make those accommodations on their own.
NO TEAM HOUSING ARRANGEMENTS FOR RESERVED ROOMS WILL BE MADE BEFORE SUNDAY, FEBRUARY 26 AT 9am.

2023-24 State Rules Interpreter Bulletins
Updates/reminders for coaches and officials sent throughout the season