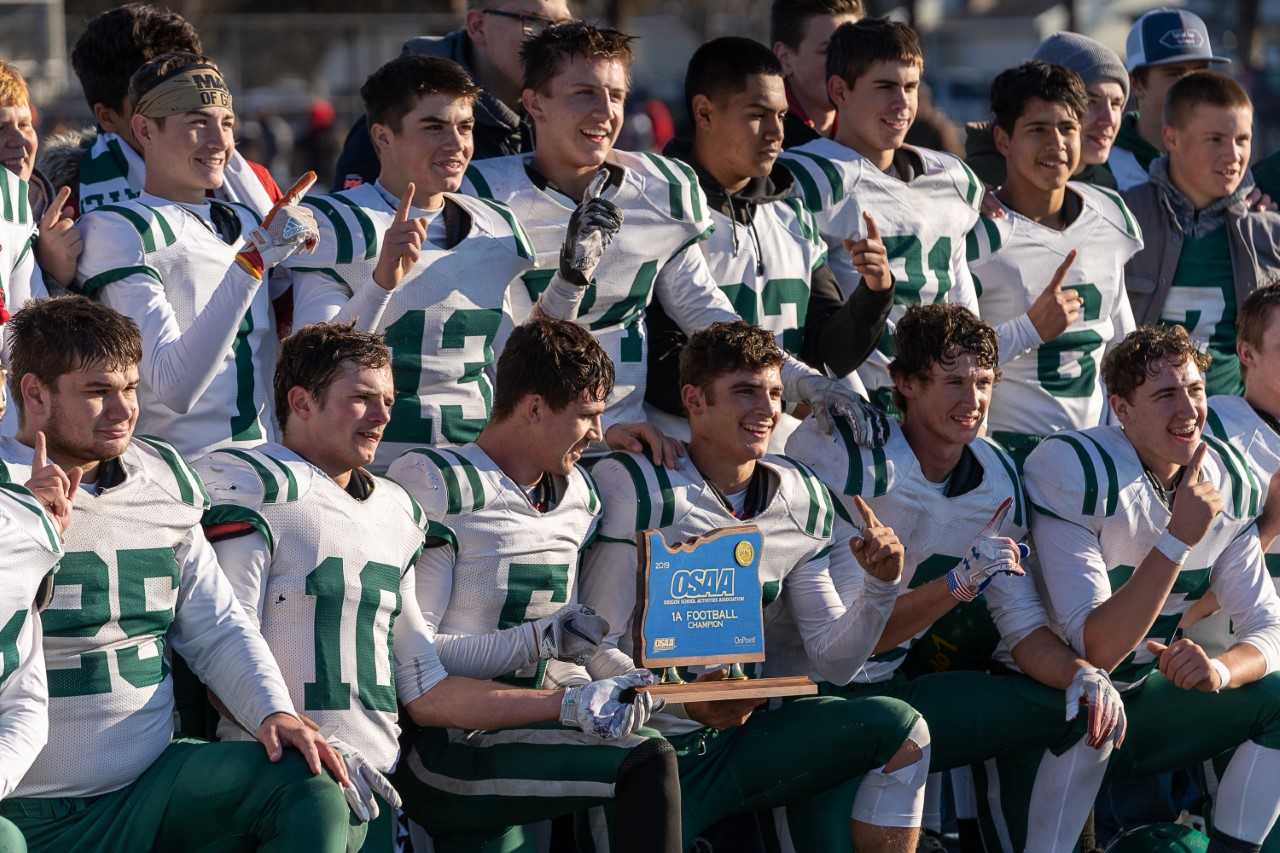 ADRIAN – Faced with being required to move to 2A football, Adrian has opted to end its end its 1A co-op with Jordan Valley, less than two months after the schools combined to win the eight-man state championship.
On Tuesday, Adrian's school board voted 3-0 to disband the co-op after discussing travel distances, the ability to field an 11-man team for 2A and the impact on student-athletes from Jordan Valley.
"This is a difficult decision for us, but ultimately, we need to do what is best for the students at Adrian High School," Adrian school board member Ryan Martin said.
Prior to the vote, Adrian superintendent Kevin Purnell explained that the combined enrollment of the schools puts them 14 over the 1A cutoff.
The decision will impact two Jordan Valley players next season. Two of the four players who joined the Antelopes last season will graduate, with no incoming players expected to play football.
The decision to stay at the 1A level without Jordan Valley may be short-lived, Purnell told the board. Due to an increasing student population at the middle school, Adrian may be forced to move to 2A in the coming years.
If the board voted to remain with Jordan Valley, the Antelopes would enter 2A Special District 6, where the closest league opponent would be Riverside, 96 miles away. Other teams in the district are more than 200 miles from Adrian.
Jordan Valley superintendent Rusty Bengoa said that due to the location of Jordan Valley, a cooperative with another school, such as Crane or Harper, is not feasible.
"We have written letters to the OSAA pleading our case," Bengoa said. "The decision basically ends football in Jordan Valley until a class comes through with enough boys. Right now, that looks like the current fifth grade."