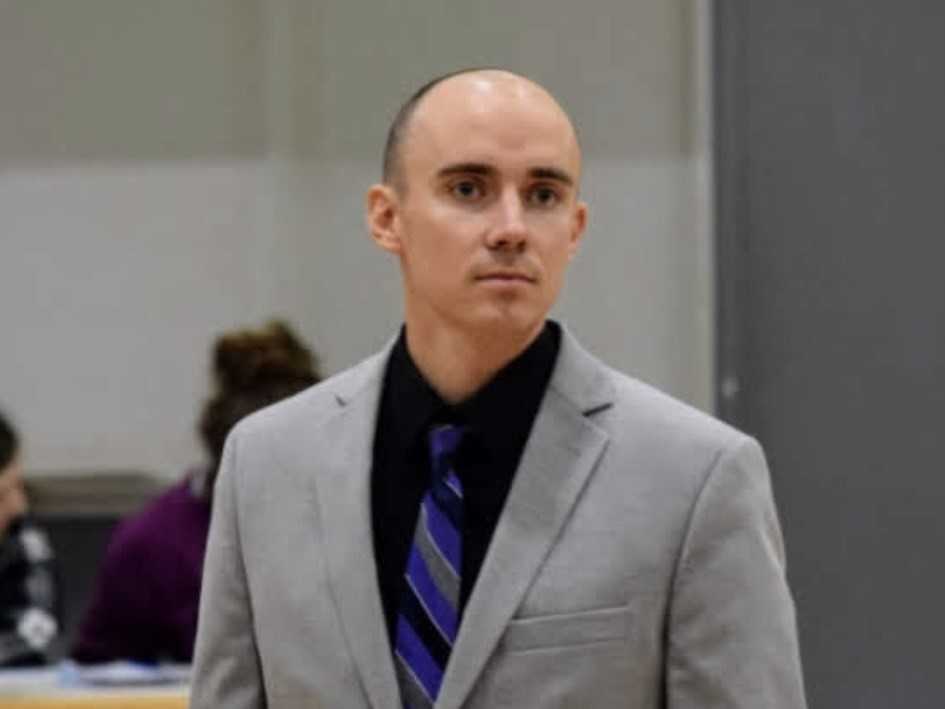 As the son of a basketball coach, Brett Vernon lived and breathed the sport in his youth.
"Growing up in a house of basketball, that's all we talked about," Vernon said. "It was not a normal family. At dinner, we were talking all basketball."
Vernon knew he wanted to follow in the footsteps of his father, Mark, who coached at Southridge and Newberg high schools and George Fox University. Brett began coaching basketball in his freshman year of college, and at 24, he landed his first varsity head coaching job at C.S. Lewis Academy, a 1A school in Newberg.
Now Vernon, 28, is making the leap to the big-school division. He has been hired as the boys coach at Aloha, which plays in the tough 6A Metro League.
"I figured from about my junior year of high school that I knew I wanted to coach high school sports, and especially at a high level," Vernon said. "Being in the Metro League, there are no nights off. That was the one thing that drew me there was just getting the chance to coach against some of the great coaches in the Metro, and the great teams there."
Vernon went 57-43 in four seasons at C.S. Lewis Academy (2015-19) before joining the staff at 6A Westview, where he coached the JV2 team last season under coach Mike Wolf.
"Being at C.S. Lewis really gave me a chance to grow as a coach and make my own mistakes," Vernon said. "Last year, I kind of had to take a step back and learn from Wolf and the rest of the coaches there at Westview. Coach Wolf is a great guy to learn from. And I've been in the Metro for at least a year now, watching."
Vernon played for his father at Newberg, helping the Tigers win the Pacific Conference as a senior in 2010. He was a part of two 6A quarterfinal teams.
"I know what it takes to win and be a successful 6A team," Vernon said. "Those were great experiences. It's a lot of hard work, but I'm hoping we can start building toward that."
Vernon succeeds David Saultz, who went 24-48 in three years. Aloha, which finished 10-14 overall, 1-11 in the Metro last season, hasn't had a winning record since 2005-06.
The Warriors have two starters eligible to return next season in Sidney Jones, a 6-foot-5 sophomore center, and Anthony Gayhart, a 6-2 junior forward. The team loses seven seniors.
"That's kind of a good thing. We're all starting from scratch," Vernon said.
Vernon played one season at George Fox (2012-13). As a college student, he coached eighth-grade teams his first two years – also helping out with Newberg's freshman team – and assisted at C.S. Lewis Academy in his last two years.
In his first season as the coach at C.S. Lewis Academy, he led the team to a 19-7 record and the first league title in school history. The team had success after Vernon altered the offense early in the season.
"We couldn't shoot above 30 percent from the three-point line, and I tried running that offense for about a week, and I was like, 'OK, we cannot run this, we've got to switch this thing up,'" Vernon said. "We went to a more motion-based offense, with all five guys attacking the rim.
"I don't really believe in running standard stuff and going by the book just because we have to. I want to always be thinking outside the box and pushing the envelope. I hope that's something I can bring to Aloha."
He said his father taught him to "look at the game in a different way," and coaching at C.S. Lewis Academy gave him the freedom to experiment.
"I got to do that where there's not a lot of pressure on me," Vernon said. "Hopefully that translates to a higher level."
Vernon has leaned on his father for coaching guidance. Mark Vernon went 318-218 in 18 seasons at George Fox (1982-2000), 39-32 in three seasons at Southridge (2003-06) and 51-53 in four seasons at Newberg (2006-10).
"If he's at a game, he'll even come up to me at halftime when I'm walking to the locker room and he'll say something that's beneficial," Vernon said. "But most importantly, after a game, he's always there. He'll always lend his advice. It's always positive, always good. It's nice having a guy that's had 20-plus year of college coaching experience at your side."
Vernon said that his father will help at Aloha, but his role is yet to be defined. Mark Vernon, 66, is retiring this year from his teaching position at a Beaverton middle school.
"He's definitely the brains of the family," said Brett, whose brothers, Brady and Barry, also played basketball at Newberg, graduating in 2012 and 2014, respectively.
Brett, the assistant golf pro at Chehalem Glenn Golf Course in Newberg, said he plans to continue coaching the girls golf team at Newberg. He also has coached tennis at Newberg and Wilsonville and boys soccer and girls basketball at C.S. Lewis Academy.
"Coaching's something that I do," he said. "If I'm not coaching two or three sports a year, I feel like I'm wasting my time."
But basketball holds a special place for him.
"I've been in the gym ever since I was two years old," he said. "I love being in the gym every single day."