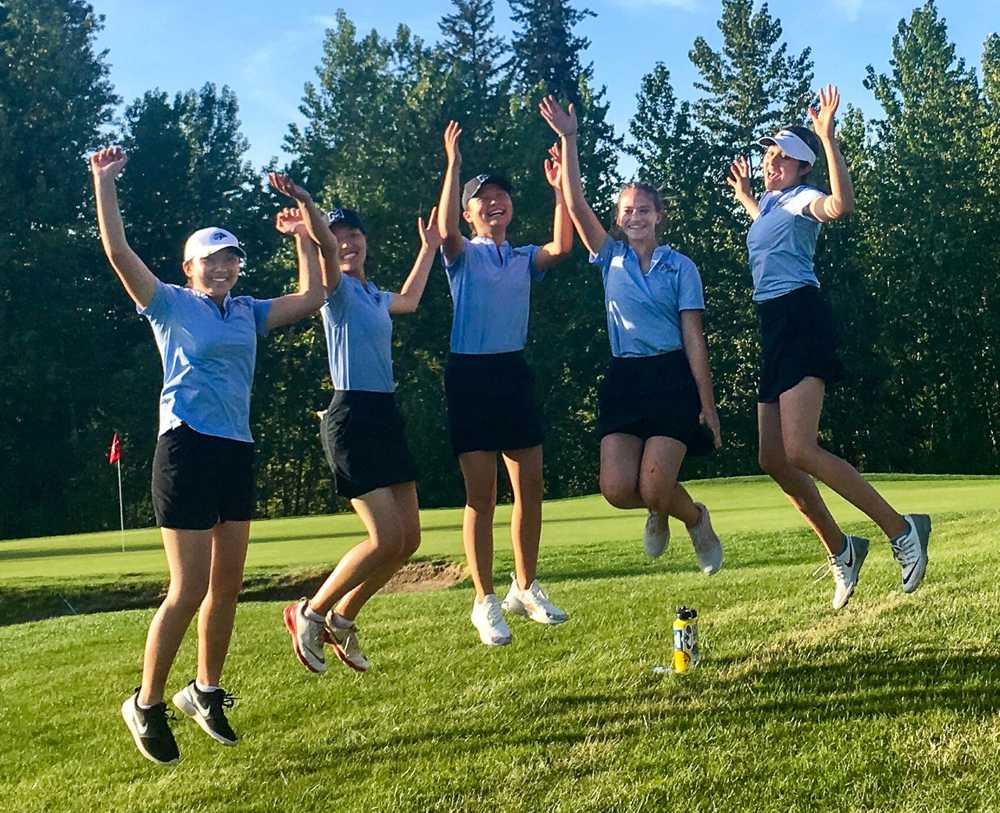 True grit
By Merritt Richardson, Mountainside girls golf coach
It's said that golf reveals character. Never have I witnessed a more compelling example than at the regional qualifying tournament for the 2019 6A Girls Golf State Championship.
At that time, Mountainside High was in just its second year of existence and in its first year as a fully-formed golf team. Playing in the highly competitive Metro League, our young Mavs squad was scoring well and improving each week during the season, despite having only four varsity level athletes. Nearing the end of league play, we knew that perennial powerhouses Jesuit and Westview would be battling for the league title and automatic qualification to state; but buoyed by our results to that point, we believed we had the talent and motivation to perform well enough at regionals to earn a team berth to the championship tournament. That would be a huge accomplishment for a new school and a team with no seniors.
Late on the eve of regionals, we learned that one of our athletes had injured herself and would not be able to golf the next day. With only three players scoring, we would not be able to qualify to the state championship as a team. Our only option was to bring up one or two junior varsity players and hope that one could post a fourth score that, together with the three experienced players, would be enough to place among the top three teams at regionals.
In high school sports, junior varsity is a tremendous training ground. It allows athletes to learn, develop and prepare for competing in future years. In golf, JV players are often brand new to the sport. They must face the challenge of learning an overwhelming combination of difficult skills, complex rules and implied etiquette of this unique, and often intimidating and humbling game.
Such was the case for all of Mountainside's JV players that season. None of them had ever played more than 9 holes at a time. None of them had played under true competitive tournament conditions. And certainly none of them had experienced the pressure of needing to perform as an individual to help her team make it to a state championship. But, with an unexpected late night call to show up at 9 a.m. the next morning to do just that, all the young women from our junior varsity squad agreed to step up. Each of them was willing to put their personal pride on the line for their team. Unselfishly, they would set aside inevitable nerves and fear of embarrassment to try to give their teammates a chance to partake in the ultimate competition for high school athletes.
Two were selected to play in the fourth and fifth slots. One of them was needed to count towards our team score. They endured likely the longest day of their young lives. In soaring temperatures, on a completely unfamiliar course, grinding through their very first 18-hole round, they faced a pressure-cooker of competition. Both finished. Both posted some of the highest scores on record in a varsity event - in a sport where lowest wins. Scores that mattered.
Combined with outstanding play by the three regular varsity athletes, our team score was just low enough to qualify in that last spot and send the Mavs to state.
High school provides one of very few times when competitive golfers participate as part of a team. And sometimes golf is the sport that provides high schoolers, especially girls, the chance to participate in athletics. In this moment, an intersection of both revealed the indomitable spirit and character in these young athletes with an opportunity to compete for each other…character that reveals our future is in good hands.