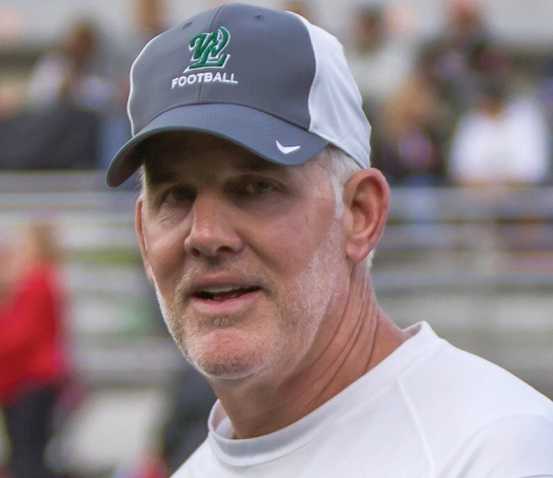 In a whirlwind offseason, Chris Miller has landed right back from where he left.
Miller, who resigned as West Linn's football coach after last season to take an assistant coaching job in the XFL, has agreed to return as the Lions' coach.
After the XFL suspended operations, Miller was hired as Franklin's coach in May. But when the West Linn job opened after his successor, Keanon Lowe, left last month to become an assistant at UCLA, Miller weighed a return to the Lions.
Miller went 60-16 in the last six seasons at West Linn, leading the team to the 6A title in 2016.
"It was a tough decision, but in this situation, I had to follow my heart," Miller said. "I prayed about it a lot. I believe things happen for a reason. It's kind of mind-boggling, really, that the position opened back up. I'm excited about returning and starting Year 7 there.
"Obviously, if I would've known the global pandemic was happening, I wouldn't have left West Linn to begin with."
West Linn offered Miller the job Wednesday morning. He notified Franklin of his decision during the day and West Linn announced his hiring in a release Wednesday night.
"Coach Miller was selected from an impressive candidate pool following a thorough interview process that included input from student-athletes," the release said.
Miller couldn't resist the opportunity to come back.
"I obviously didn't anticipate Keanon leaving," he said. "When the West Linn job opened up, they reached out to me, and I had another 50-some text messages and a bunch of calls from parents and players, so I just spent a lot of time thinking about it and praying about it."
Miller's built-in comfort level with West Linn drew him back. He noted that he first coached this year's seniors as sixth-graders in the Chris Miller West Linn Football Camp.
"I know them and their families well," he said. "It's an opportunity for me to set down roots here in this area, and continue building on something we did for the first six years."
Miller's son, Dillon, who was going to be his offensive coordinator at Franklin, will assume that role at West Linn. Dillon assisted his father for five seasons at West Linn.
"We're partners in crime," Miller said. "He'll be right by my side, which I'm looking forward to."
After being hired at Franklin, Miller made no secret that he would continue looking for a college coaching job. Has returning to West Linn put things in a different light for him?
"I think it does," he said. "You can look for a college job, but then again, you have to be realistic. They're tough to get. Athletic directors want to hire head coaches that have previous college experience, which I don't."
Miller said that college coaching "is still something I'll consider," but when he looks at longtime high school coaches such as Steve Pyne, Ken Potter, Steve Coury and Craig Ruecker, their influence has great appeal.
"How many kids have they impacted in the history that they've laid down?" Miller said. "I'm not opposed to doing that."
If the XFL gets rebooted, though, Miller said he might return to it. He had a $135,000 salary as the offensive coordinator at Houston.
"In a perfect world, I'd be able to do both," he said.
In the West Linn release, first-year athletic director Brigham Baker said that Miller "brings a wealth of football knowledge and experience to our football program, After talking with groups of players from all grade levels, it was evident Coach Miller was the best candidate for the job.
"Fun, approachable, exciting, passionate, and a leader are all attributes the student-athletes wanted, and we believe Coach Miller possesses all of those qualities."
Miller said he gave his appreciation to Franklin principal Chris Frazier and athletic director Scott Santangelo.
"But at the end of the day, in tough decisions, we have to trust our instincts and our gut, and follow our heart," Miller said. "My heart's at West Linn. I spent six years there, and I'm looking forward to some more."