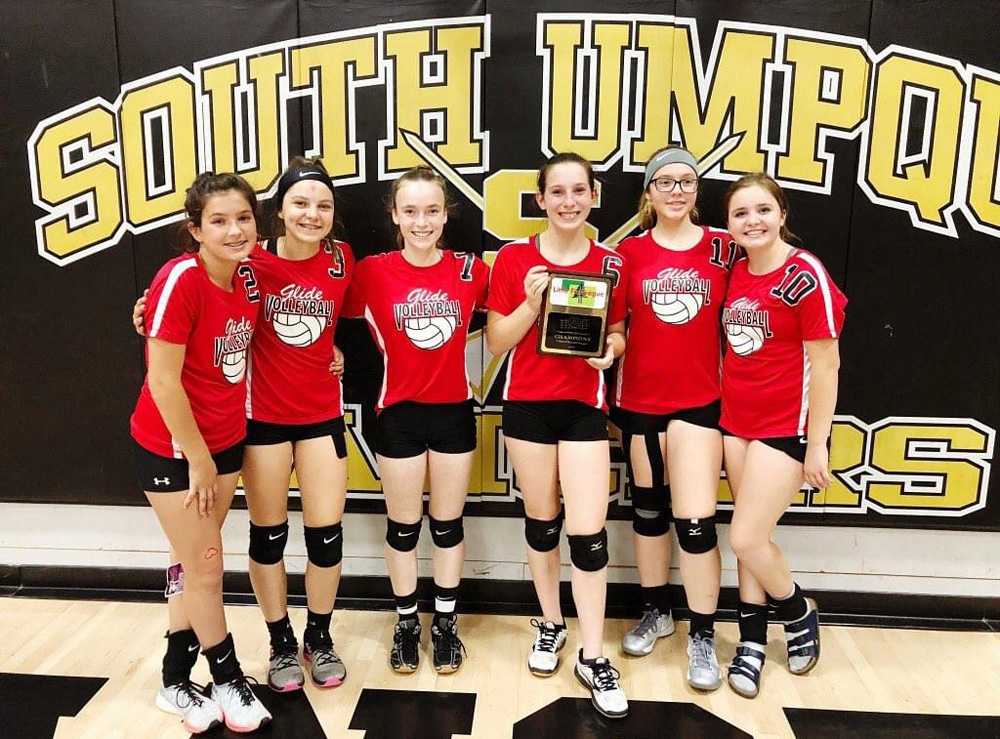 On Wednesday, the Oregon School Activities Association announced that it will schedule all high school sports this school year but in truncated, seven-week winter, fall and spring seasons, in that order, to start on January 11. For more details, click here to read Jerry Ulmer's story on the decision.
We asked varsity head coaches to share their views on the news. Here's a sampling of what we heard back, with most of the answers edited to prevent an already-long article from being impossibly so:
"The OSAA made the best decision they could under the circumstances. They have given all sports an opportunity to have a season. There will be challenges and it will be different, but students, families, and communities are excited to hear the news," --. Ken Thompson, Irrigon football, women's wrestling, track & field
"I do not think this is a good decision. Even with the adjusted seasons, for small schools that's still going to put strain on students that do multiple sports. The time frame projected for 'fall' sports this spring is going to cause football from our school to not exist because student-athletes will be looking towards getting ready for baseball or track. They won't want to get injured for their other sport after. Plus here in eastern Oregon, there's still a healthy amount of snow outside, so that's an issue as well. Families are taking it as well as can be, but it's definitely going to affect attendance and academics this fall because without sports to keep students interested, there's no reason." – Duncan Christman, Joseph Charter football
"For me it's too early to formulate an in-depth response to the OSAA plan. After one day, no concrete plans can be made. As more things are resolved—such as playoffs and tournament proposals, what kind of look leagues will have, how schools will handle sharing the time in Season 1, and how to handle overlaps in seasons—we'll all hopefully have a clearer view of the plan. Certainly everyone regrets the shortening of their seasons, and spring sports already lost all of 2020. That said, this seems to be an honest attempt to consider every kid as we move forward. We are at a point in time where we need to have a heightened concern for one another. This applies to more than just sports." – Lennie Wolfe, Warrenton baseball
"After the OSAA ruling yesterday, kids and families were relieved because there is a plan in place to play football this year. People were concerned about the season potentially being canceled and missing out on an entire year. There are a few players that have to make decisions on enrolling in college or playing their season, but 99% of kids aren't in that position and they are just excited that they will get to play football this year. I like the ruling because the alternative was not going to be fall football; the alternative was going to be no football. This gives people hope that we can slow the spread of the virus and be in a better position play games when the spring arrives, hopefully with fans and community support, which is a huge part of what makes high school football special. This fall we will hopefully be doing team workouts that follow safety and health guidelines. The main goal of high school football is develop young people to be the best people, students, and athletes they can be - and that mission needs to continue, no matter the obstacles." – AJ Robinson, Churchill football
"As a basketball coach, my disappointment is the lack of games: only 14 for the season, which is 58% of a regular 24-game season. Most all other sports were allowed a greater percentage. Although I am grateful that we will have sports and a season, I think we could have easily added up to 16-18 games for basketball season." – Scott Campbell, Molalla boys basketball
"Even though I'd rather just open schools and get back to normal, it is the best plan for the current status of our state and I am so excited that we have a bright spot as we move forward with the 2020-2021 school year! I have two comments. 1. In Lakeview, Oregon, our ground is/can be still frozen and some years covered in a foot of snow in March. It will raise some safety concerns in regards to field conditions for football. 2. I also wish that school administrators would have received your plan prior to the media release. It would have given us time to come up with answers to all the questions we got hit with last night and in the next few days. As of today, we are asking our head coaches to agree to schedule 2-3 week slots in the fall so that our student athletes are not made to choose which sport activity they will participate in during this time." – Lane Stratton, Lakeview
"I appreciate OSAA's action on setting a schedule for sports' seasons next year. While the seasons may not be ideal, there are very few things that are in their ideal form at this time. As a wrestling coach, I appreciate that we are somewhat aligned with Washington State's sports schedule. We often find ourselves traveling to nearby states to be able to attend events that accommodate our program (both Washington and Idaho). While a shorter season is not ideal, the circumstances make it understandable, and I appreciate action being taken now." – Joe Shaw, Union wrestling
"I am very disappointed by the OSAA decision to force all sports into condensed seasons. Only Swimming, Wrestling and Basketball players and teams are winners here as they don't have another sport plus academics running up behind them. Volleyball, Soccer, Football, Track and Field, Softball and Baseball are the big losers. With so little time to prepare for a season and the fact that the start of practices are beginning before the other seasons end, our student athletes will have a higher chance of injuring themselves. Football players won't be ready for the big hits. Baseball players will overthrow and injure their arms, and Track and Field runners will pull hamstrings just to name a few of the higher than normal amount of injuries we will see.
"Once again the OSAA doesn't appear to focus on why these kids are in school in the first place: to learn. These are student athletes and once again the OSAA is putting the athlete before the student. They are forcing our students to choose between one or the other. How are kids supposed to complete their studies at the highest level, while being in the playoffs for one sport and trying out or practicing for Varsity in another sport? 2020 Fall sports should have lost out just like the 2020 Spring sports did last year. It's not fair but sometimes in life tough decisions have to be made. Fall sports should have been canceled, period. When you try to make things fair for everyone, you make it fair for no one. Why do the spring sports get cheated again this year with a short season? That will be 6 weeks of spring sports over 2 years, whereas Fall and Winter sports get 16 weeks of competition over that same time frame. The primary focus of the OSAA should be the health and safety and education of our student athletes. The athletic seasons should start when school fully reopens. If that means there are no sports at all this upcoming academic year, then so be it. Is that disappointing? Yes. But that's life. Sometimes you win. Sometimes you lose. Sometimes it rains." – Todd Mansfield, Lincoln tennis
"The initial response I am getting is one of hope. With the gloom and doom often presented in the media in relation to COVID, our parents and athletes hope the OSAA plan of resuming in January comes to fruition. Playing three shortened seasons is a good compromise in my opinion. I like that better than making kids choose which sport they will play. Playing a shorter season is a much better option than not playing at all." – Darren Shyrock, Stayton
"I think the OSAA and organizations that serve students not covered by OSAA (Water Polo, for example) are in an impossible situation. The mandate (expressed or implied) to keep students, coaches, parents and spectators safe while providing opportunities for student athletes is a difficult teeter totter to play on. The decision to re-date the seasons creates the greatest fairness possible. Though I understand that football may need a longer preseason for the safety of athletes, extending that season longer than the others, I think, makes football look 'more important' than other sports and will make it difficult for football players to participate in Season 4 sports. As a swim coach, I am thrilled to have our season available. I am concerned that with OHA Guidance on social distancing and pools remaining closed for counties in Phase 1, we may have limited opportunities for our sport. These are uncertain times, and I think COVID will require us to change things even more, possibly eliminate some activities altogether. Students should have opportunities to compete if at all possible, but I still maintain that cancelling everything is preferable to putting people at risk. One final thought: Some counties are doing better than others. I'd hate to see a spread linked to interscholastic travel." – Scott Jackson, South Albany swimming
"I really appreciate the OSAA willing to come to a reasonable solution so that all athletes can participate equitably in an official season. I really hope that by December, the situation is such that we can safely hold basketball competitions. I really wonder how a wrestling match could ever be safe until we have a vaccine, with such close contact between so many athletes. I know a lot of coaches, myself included, are still confused as to how to conduct activities from September to December. I am excited at the idea of training my cross country athletes for the next four months in preparation for our season, but I still have not received any guidance for how to safely host a meet." – Eric Carman, Elmira cross country
"From an observational point of view based on the past five months it seems the Covid crisis is grossly exaggerated. It is a health problem but more than 99% of those infected with the virus have very mild symptoms. And now we are letting this crisis affect the population least likely to be harmed by Covid: school-aged children and teenagers. I don't agree with the decision to delay fall sports nor do I agree with the push to do distance learning." – Kris McAllister, Paisley boys basketball
"I commend the OSAA's decision to follow the model of Washington and Nevada and have the three traditional sport blocs, even if truncated. For a 2A school like Lakeview, my fear was kids would potentially have to choose between baseball and football and, in my opinion, that could have potentially killed some small school programs that struggle with numbers in any sport. I think the biggest issue right now is scheduling of football games. My hope is that us coaches and our ADs can work together to put together a schedule that is going to benefit the kids with being able to play, and at the same time, consider the level of competition. My hope is that we are able to maintain as normal a schedule as possible, which is a mix of 3A and 2As. Ultimately, being in Lakeview, we are going to be on a bus for at least 2 hours to get to a game, so not much is going to change in that respect. Other issues may pop up, but we'll adjust to those as they come and try to stay out in front of as many obstacles as we can see coming." – Rick Stupak, Lakeview football
"I am pleasantly surprised and pleased with the decision for sports. Everyone's season is the same amount of time with very little overlap. Hopefully we can get to the end of December and be able to go ahead with winter sports. I haven't heard from a lot of my families yet but I know my kids are just excited and ready to play, and grateful at this point that they still have a season possibly." -- Lauree Nelzen, Molalla volleyball
"No, I don't like it. Nor do I like the shutting down of schools. Probably best not to put what I really see and feel about this beyond the above." John Kertchem, Dephian volleyball
"I would like to thank all of those involved in this carefully thought out plan for high school sports. As I'm always telling the kids, ' You just do the best you can with what you've got.' This is what the OSAA has done. Thanks for making the difficult decisions." -- Bill Kuzmer, North Eugene swimming
"As a softball coach who lost their whole season last year I don't like it at all. In a small school where I coach, a lot of girls play all 3 seasons of sports. Now the way it is set up girls will have 2 practices a day for a while plus school work. Is that what the OSAA wants?" – James Nichols, Knappa softball
"I think the OSAA did a good job in the most important areas with their decision. They have given every sport a season, which is really important to all student athletes. The biggest issue I see is the culminating week. I believe and hope that if possible the playoffs need to end with an OSAA champion. Either a regional or state champion. I would rather give up a week of regular season game(s) to have additional playoff teams and games." – Mark Vidlak, Hidden Valley baseball
"I think OSAA did a good job of minimizing the impact on the sports seasons. Many people were afraid we would lose sports completely this year. My team is excited to get started and so am I! Nobody has seen each other in months, so I'm sure the first few workouts will be a lot of socializing - stay safe!" – Brad Dawson, Oregon Episcopal School girls basketball
"Yesterday's decision was hard on everybody, players, coaches and parents, because we were preparing for so long for the season. Some of the kids have parents living in different cities and kids have divided their time to spend time with one parent and then run back to practice for the season, and find out the season is delayed. But we understand the risk for this sickness and are glad we will have a season." Abdiaziz Guled, Ashland boys soccer
"Personally I like this compromise. Players and parents are mixed since it puts a wrench in their plans. The biggest impact (and really my biggest fear) now for my Girls Soccer program is that many kids play club. Are we going to force them to choose HS SOCCER or CLUB SOCCER? If not, these girls are going to be overused by two programs at the same time." – Anthony Trejo, Newberg girls soccer
"The decision concerning fall sports was a tough one, but made with the best interest of safety for the students. My personal concern is the OSAA has not given a full thoughtful discussion about golf to complete the 2020 season. I've advocated on 2 occasions that golf be allowed this fall for the purpose of crowning a 2020 team and individual champion. I've made the case that golf has proven to be safe with proper protocols. I've now been informed of a spring golf of 14 nine-hole rounds, etc. Who comes up with this stuff? Is anyone on this committee a true qualified golfer who has looked to the golf community for suggestions?" -- Ronn Grove, Oregon City girls golf
"I coach Girls Wrestling, Cross Country and Golf. The kids' reaction from OSAA's announcement yesterday was overwhelmingly positive. Up until yesterday there were rumors flying between the kids that they will not be able play sports this year. Some of the seniors were talking about quitting school, getting their GED and going to trade schools early if there were no sports. Others were planning to start their own sports leagues not sponsored by schools and play anyway! But with the news yesterday, it brought great hope and excitement with these kids. Incoming seniors, who have always been shy or silent, sent out encouraging messages to their team to start getting ready, because with a shorter season they will have to start their sports at 100%. Kids that I have never seen as leaders started encouraging their team. It was very positive news and brought a lot of hope to the seniors who thought they were going to miss out on their last chance to play sports!" -- Kelli Simonds, Toledo girls wrestling, cross country and golf
"I think it is great that we finally have a plan. Whatever a person is dealing with, a plan to handle it gives you hope. My players and parents are excited about this. One player made the comment that he now has peace in his life. I just hope that it encourages people to wear a mask, so we can wear a helmet in March!" – Perry Herbst, Forest Grove football