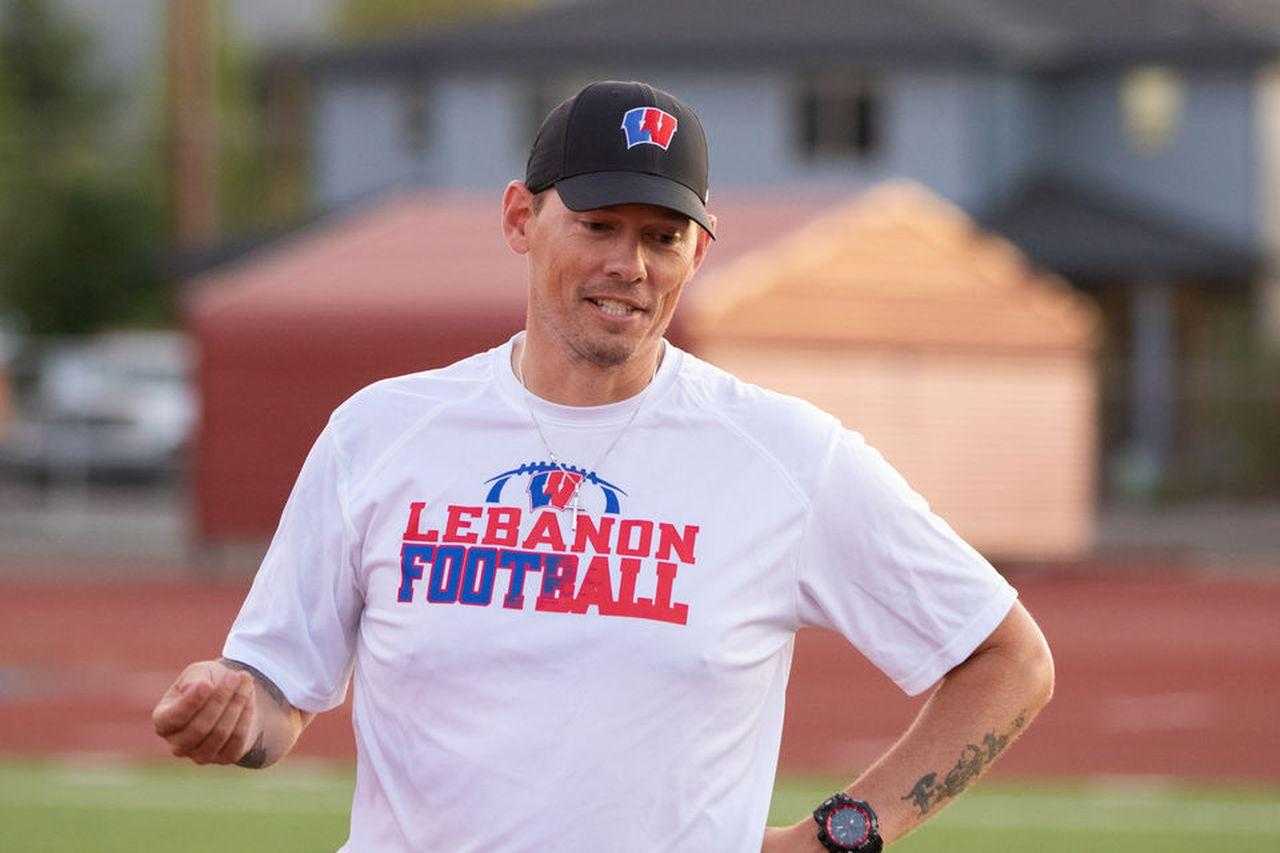 The COVID-19 crisis already had cut them off from their athletes for much of this year.
So when Lebanon's coaches got their say in how the school would approach Season 1 – the period between Aug. 31 and the start of winter sports practice Dec. 28 – their priority was cultivating those connections.
"We had to do something," football coach Ty Tomlin said.
Instead of dividing the period into three five-week seasons, a format favored by some other schools, Lebanon coaches met and came up with a plan that ensured that each coach would see their athletes on a weekly basis.
They would alternate weekday practices – fall sports on one day, winter the next, then spring – through the start of December, when the athletes would begin training for the winter sports season.
"The bottom line, the basic idea is over a three-week period, all the coaches will have the same five days," athletic director Kraig Hoene said. "Instead of losing your kids for a couple months, we're doing a deal where we going to see the kids either once or twice a week, all the way through."
Hoene lauded his coaches for their spirit of cooperation in sharing athletes.
"It's pretty silly for me as an athletic director to say, 'Hey, everybody's got to play nice in the sandbox,' and not give them a choice on how they play," Hoene said. "We kicked it around, and this model was the consensus of our coaches."
Lebanon – located in Linn County, which is in Phase 2 -- started the plan last week.
"We get 19 days, if we do them all," Tomlin said. "That's pretty much a month of practice. It's more than I normally get in a summer, so I feel like in that regard, it's good. I like it because I get to see them every once in a while, if this keeps on track."
Hoene said the format not only allows coaches to track students' progress athletically, but also academically, helping to make sure they don't fall through the cracks during online learning.
"I might have a pretty good baseball kid who's not getting it done academically, and we'd have no contact with him in September and October," Hoene said. "My baseball coach gets him in November, and the kid is so far behind, he's struggling. It doesn't matter if we have a three-sport kid or a one-sport kid, we're still going to have a coach face-to-face with that kid once a week."
By following safety protocols, including thermometer checks, the school also can monitor the health of athletes who might otherwise be relatively isolated for an extended period.
"Now we don't have a kid sitting at home and not being identified as someone who's not doing well physically, and we can get them on the right track and get them healthy," Hoene said.
The schedule is a challenge for multi-sport athletes, who are toggling between activities. The school doesn't yet have a gauge on how it is affecting them.
"I think our kids are OK with it," Tomlin said. "We told them, 'Just look at your calendar, and know your days for fall, winter and spring.'"
Hoene wants to avoid making athletes feel as if they must choose between sports.
"We're back to that pre-Rule of 2 era, where it's strictly on us as adults to make sure that we're doing what's best for our athletes, and not making kids make a choice," Hoene said. "We're not going to make kids choose. That's silly for us to do that as coaches."
In addition to sport-specific workouts, Lebanon is opening its weight room for athletes. They can sign up for one-hour sessions.
"That might cut into the kid's practice window or workout window, but we need the kids in the weight room," Hoene said. "We make a big deal of the weight room for our coaches, and our coaches buy into that."
The football team had 54 players at its first workout last week. The players separate into pods and rotate through drills. The plan is to do offensive pods one week and defensive pods the next.
The distancing requirements complicate the workouts, but the most important factor is seeing the athletes, according to Tomlin.
"You get to check in with the kids, especially with all this online stuff," Tomlin said. "It's good to say, 'Hey, I'm going to see you every three days. How are things going?'
"We have a lot of multi-sport kids, and we don't want to have this huge delay, not being around a kid and not letting them have an opportunity to play a sport they really enjoy. Taking that away from them for that long, we felt that wasn't the best thing."