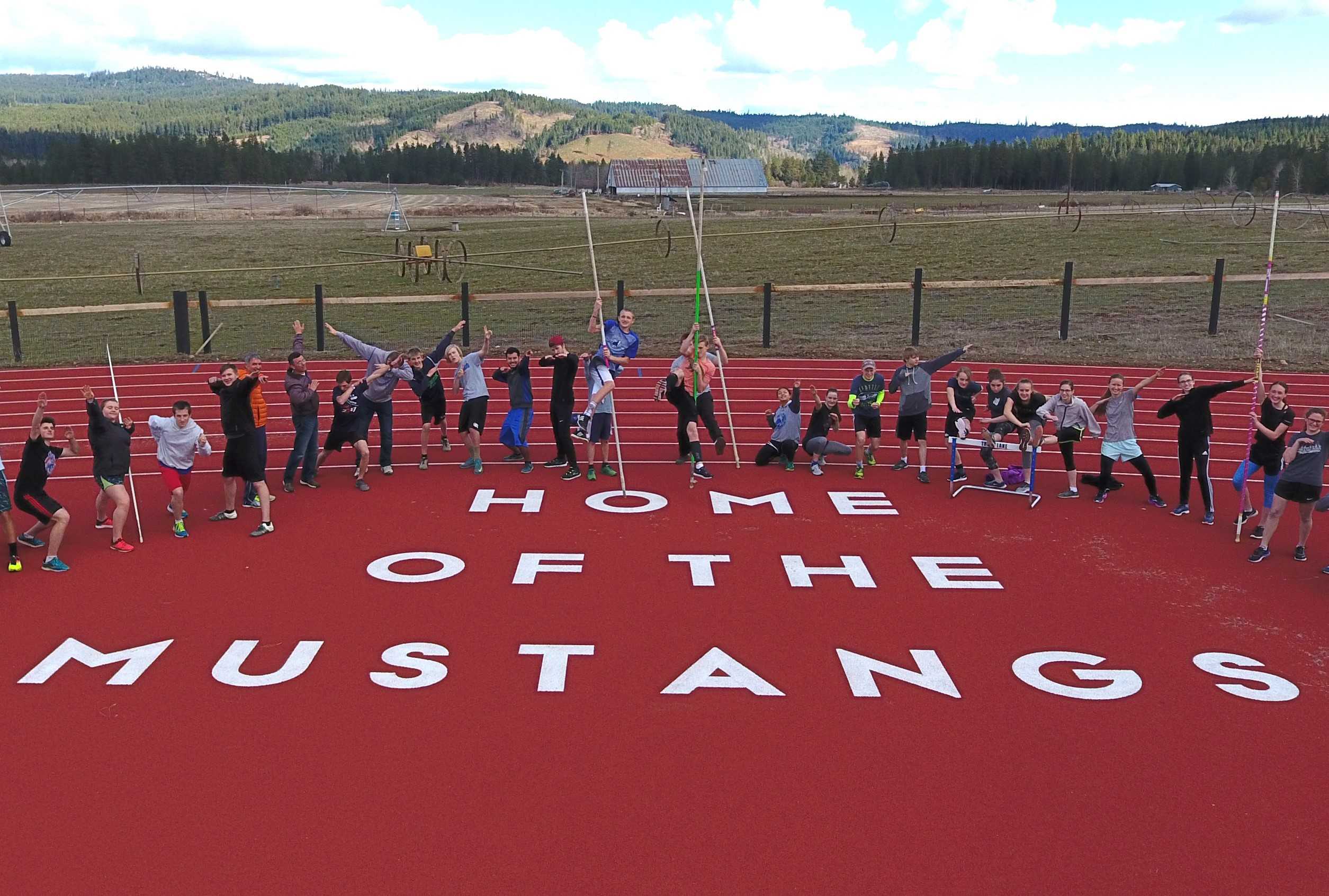 Tucked into the Cascade foothills south of Mount Adams, the Mustangs of Trout Lake High School were feeling increasingly isolated in recent years.
As schools in their Columbia Gorge League gradually peeled away due to reclassification, finding opponents their size became more challenging, in particular for their highly competitive boys soccer team. They searched for other leagues to join in Washington, but the small schools to the east were too far away, and the ones to the west weren't interested.
"We could never get the league on the west side to accept us," said Steve Allaway, a Trout Lake graduate who serves as the school's athletic director and girls basketball coach.
Then in 2017, Hermiston earned approval to jump from the OSAA to the Washington Interscholastic Activities Association, and a new frontier beckoned, just across the Columbia River.
"That just kind of put some ideas in our head," Allaway said. "There wasn't anything saying Washington schools could go to Oregon, but it opened the door to that."
Last year, Trout Lake was among six small schools in Washington that gained approval to join the OSAA in 2020-21. The Mustangs – along with Bickleton, Glenwood, Klickitat, Wishram and Lyle – enter the association as members of the 1A Big Sky League.
"It adds schools in an area that is able to accommodate additional teams," OSAA executive director Peter Weber said. "The schools being added are similar to the schools in the Big Sky League. It provides opportunities for students in both states to participate regionally, potentially cutting down on travel distances."
***
Initially, Trout Lake was the only school in the group seeking a change. Its boys soccer team, the only one in the league, played in a special district that included three schools about five hours away. Many schools across the Columbia River were within an hour.
Trout Lake asked the WIAA if it could put together an independent schedule against Oregon schools with a chance to qualify for the Washington playoffs in a play-in game.
"We were given a hard no," Allaway said. "It was all or nothing, either you're in Oregon or you're in Washington. So that was kind of the catalyst that started us looking at going to Oregon."
In 2017, Trout Lake brought the idea to the other seven members of the Columbia Gorge League, which also included two Yakima-area schools, Sunnyside Christian and Yakama Tribal. After getting a lukewarm response, Trout Lake made a bold move.
"We said, 'We're going to pursue this on our own. We think this is best for our kids,'" Allaway said. "We weren't really happy standing pat. We thought we could get something better than what we had."
For Trout Lake to move forward, the OSAA needed approval from the Columbia Gorge League. The other schools finally agreed, with one stipulation – the OSAA needed to take the entire group.
"It led to good conversation," Bickleton athletic director Bill Daley said. "If one school left, that would dwindle our opportunities for a competitive, or like, league. When we started talking as a group, superintendents and athletic directors, we came to a consensus that this would be a good thing for all of us to pursue, not individually, but as a group."
Once the schools were on the same page, they made a presentation to the WIAA in June 2018 and got the association's approval to move forward, required by the OSAA.
***
The move was a tough sell for some in the schools' communities, however.
"There were some that weren't completely sure this was a good idea," Allaway said. "Obviously, they've been a Washington school forever, and they liked the history and tradition."
Ultimately, though, it made sense for the schools, who long had difficulty filling out their schedules because other schools didn't want to make trips of two-plus hours to play them.
"Just finding nonleague games was hard," Allaway said. "We would end up playing 14 road games and six home games in a season. It's not fair to our kids, not fair to our parents. With our league now, we can fill up our schedule with league games."
The Big Sky League was "generally supportive" of the move, according to Weber.
"There was some pushback, but nearly 80 percent of the 1A and 2A schools that were surveyed supported adding the Washington schools," Weber said.
The Big Sky League now has 17 schools, easily the largest in the state for all classifications. It will split into east and west divisions.
"I think it's really a good thing for our league," Dufur athletic director and football coach Jack Henderson said. "Their programs are a lot like our programs. Geographically, it's a better deal for our league in that we will reduce travel."
The Washington schools needed to wait for the OSAA to change its bylaws to allow for out-of-state members. They were unanimously approved by the executive board in Feb. 2019, but waited to join until 2020-21, halfway through the four-year time block.
***
Lyle and Wishram, which co-op for all of their programs, are the closest to Oregon, located on the river near The Dalles. Klickitat, Trout Lake and Glenwood are 15 to 30 miles north of the river, and Bickleton is the farthest east, about one hour from the river at Maryhill.
Trout Lake's boys soccer team has slipped in recent seasons, but the school has been dominant in girls and boys track -- consistently placing in the top four at the state meet – and is formidable in girls basketball.
The Mustangs also plan on adding a girls soccer team this year, something they wouldn't have been able to do in Washington due to lack of nearby competition.
The only football team new to the OSAA is a co-op of Lyle/Wishram/Klickitat. Last year, a Lyle/Wishram co-op went undefeated in its district and reached the 1B quarterfinals, its only regular-season losses coming against Oregon schools Dufur and Perrydale.
Dufur's Henderson, who has coached the Rangers to 10 state championships, welcomes the competition.
"Anytime we can get a quality team into our league, in any sport, it's a good thing," Henderson said. "It just raises the level of play. I'm excited about having another league rival close. They'll be our closest trip in league play now."