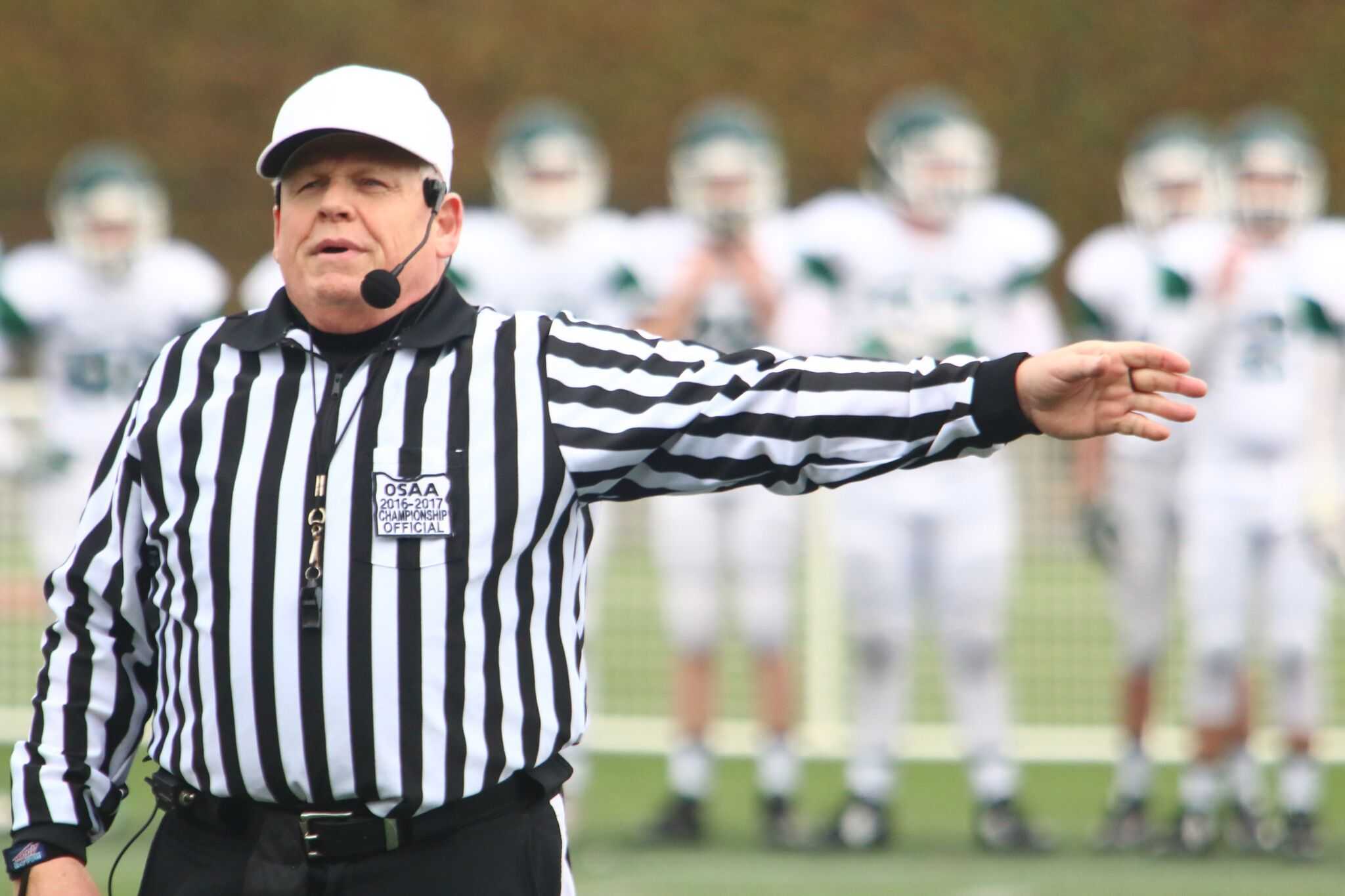 The downward trend in the number of Oregon high school sports officials continued in 2017-18, and there are no indications that the trend will reverse soon.
"I hope we've bottomed out," said Jack Folliard, executive director of the Oregon Athletic Officials Association. "It's kind of like a big oil ship that weighs a million tons; it takes a long time to turn it around.
"This is a national problem, not just Oregon."
The number of certified officials for seven sports has declined 18 percent in Oregon in the last eight years.
"That's a huge number," Folliard said, "because the number of contests is slightly rising as the population increases and they build new high schools."
The total was down 3.5 percent in the seven sports for 2017-18, dropping for every sport except volleyball.
Football had 650 officials last season, down 21.3 percent from 826 in 2010. Basketball had 1,042 officials last season, a 25.0-percent decline from 1,389 in 2010-11.
During that same period, the number has fallen 30.1 percent in wrestling, 25.8 percent in softball, 21.7 percent in baseball, 11.5 percent in soccer and 6.0 percent in volleyball.
Officials associations and the OSAA are working to plug the drain, but have little to show for their efforts so far. The associations have focused on recruiting, even setting up tables at shopping centers and job fairs. The OSAA established a recruiting and retention committee for officials.
Retention has been an issue for associations.
"We've lost a lot of officials between Year 1 and Year 2," Folliard said. "If we can get them for two years, they get it in their blood and they'll stick around for a while."
Folliard said the economy has been a factor.
"If the economy goes down, people want to officiate to pick up some bucks, like in 2008, the recession," Folliard said. "We had a lot of officials then.
"But when people get a job, they can't work anymore because when you do a 4 o'clock game, you've got to have a situation where they let you out at 2 or 2:30. And the young officials are the ones that are going to work the 4 o'clock games."
Folliard said that verbal abuse from teams and spectators deterred potential candidates. Increased traffic also has become more of an issue for officials, particularly in the Portland area.
The OAOA and OSAA have established a recruiting website, newofficials.org. Those interested in joining can enter their contact information and be directed to a local association.