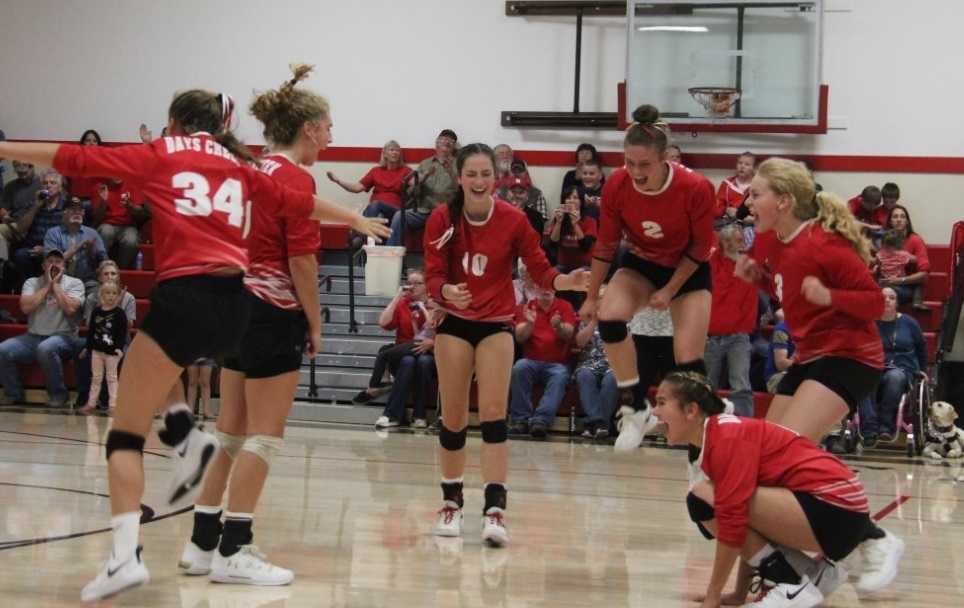 Days Creek's volleyball team went 14-0 in the Skyline League regular season to take the top seed heading into the league tournament.
The Wolves (24-2, 14-0), ranked third in the OSAAtoday 1A coaches poll, also won the McKenzie tournament and were runners-up in the St. Paul Tournament.
The Wolves now look ahead to the district tournament Saturday. They are the No. 1 seed from the North division.
Last year, Days Creek went 21-10 overall, 11-2 in league and won the district tournament over North Douglas. But the Wolves lost to North Douglas in the quarterfinals at the 1A tournament.
The Wolves have been led by seniors Moriah Michaels and Joleen Crume, along with juniors Ashtyn Slater and Megan Kruzic. Shandiin Newton has also been a standout server as a sophomore.
"Definitely having a good chemistry is ideal and being bought into the same goal. Achieving our goals as a team is what's most important," Michaels said. "The atmosphere hasn't changed, the chemistry has always been great and everyone has bought in."
Days Creek has made it to the 1A quarterfinals the last three years but is hoping to go beyond that this season.
"Every game we are growing more and bonding as a team and working at peaking this season," Crume said. "We're aiming for the championship round. We've gotten more confident as the season has gone on because we set out to make the playoffs, but now I think we can go farther."
The Wolves have a variety of options on offense with Michaels, Crume and Slater finishing a lot of kills.
"I think the biggest part of our game is the chemistry we have throughout the teammates. We're best friends off the court. It's helped us to play better," Slater said. "With us, mental toughness is everything. The team with the better mental toughness is the stronger team. Keeping our errors low and forcing the team into errors will be key for us going forward."
Gloria Kruzic is in her first season as the team's coach after serving as an assistant for 14 years under coach Ron Dunn, who ran the program for over 30 years.
"Megan (Kruzic) has really stepped it up this year as our setter," Gloria Kruzic said. "We have a lot of big bangers and she runs the offense well."
Days Creek has won 66 sets this year while only losing nine, which makes the Wolves one of two 1A teams with single-digit set loses. Their only loses have come to No. 1 Powder Valley and 2A No. 2 Portland Christian.
"It's all comes together really well and I don't know why honestly. I was kind of overwhelmed being a new head coach this year," Gloria Kruzic said. "They're all very athletic girls. Sometimes in a small school you get a lot of athletic girls coming in at the same time. They all work very hard and in other sports. They're a great group of girls and work well together.
"They all are leaders, very much friends with everybody. When things are down, they're going to lead by example and make a play that the team needs."