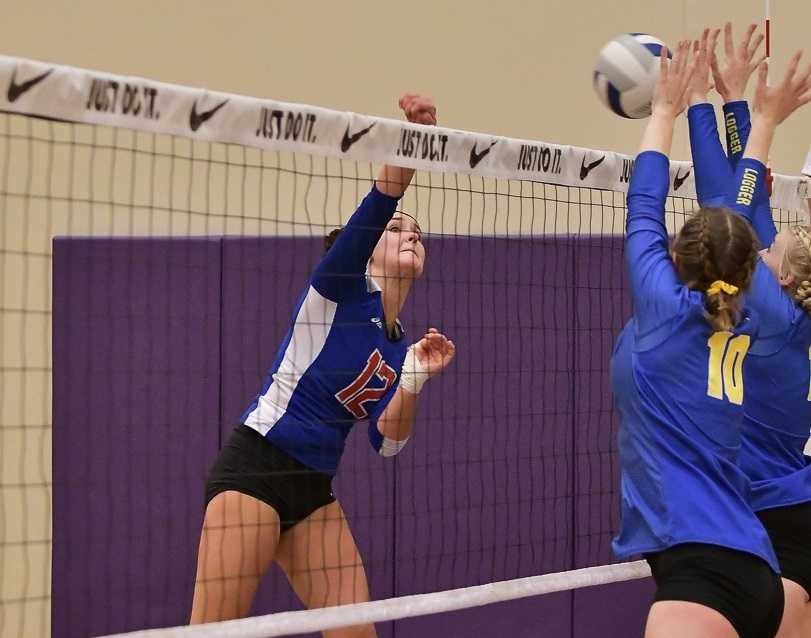 REDMOND -- Last year they played each other for third place, but this year they match up for the state title.
It's a battle of the top two seeds in the final of the OSAA/OnPoint Community Credit Union 2A volleyball tournament at Ridgeview High School in Redmond.
No. 1 seed Kennedy (32-1) dropped one set on its way to topping Portland Christian in one semifinal Friday, and No. 2 Central Linn downed Vernonia in straight sets in the other semifinal. Kennedy and Central Linn both had lost in the semifinals the last two years.
Kennedy defeated Portland Christian 25-13, 19-25, 25-17, 25-16 in the semifinal after topping Bonanza 25-10, 25-13, 25-7 in the quarterfinals.
Central Linn (22-3) started off the evening with a quarterfinal win over Weston-McEwen 25-21, 25-23, 26-24. The Cobras later downed Vernonia 25-22, 25-23, 25-18 in the semifinals.
The 2A championship is at 8:30 p.m. Saturday at Ridgeview High School. Vernonia and Portland Christian play for third place at 2:15 p.m.
1A
The 1A tournament final at Ridgeview will be a rematch of last year's final as Powder Valley takes on St. Paul. The Buckaroos won last year's title, but Powder Valley is the No. 1 seed this year.
Powder Valley (34-1) won a five-set thriller over Country Christian to earn its spot in the title game. The Badgers beat Damascus Christian in straight sets in the quarterfinals.
St. Paul (28-5) didn't drop a set all day, beating Perrydale in the quarterfinals and Days Creek in the semifinals.
The championship match is set for 6 p.m.