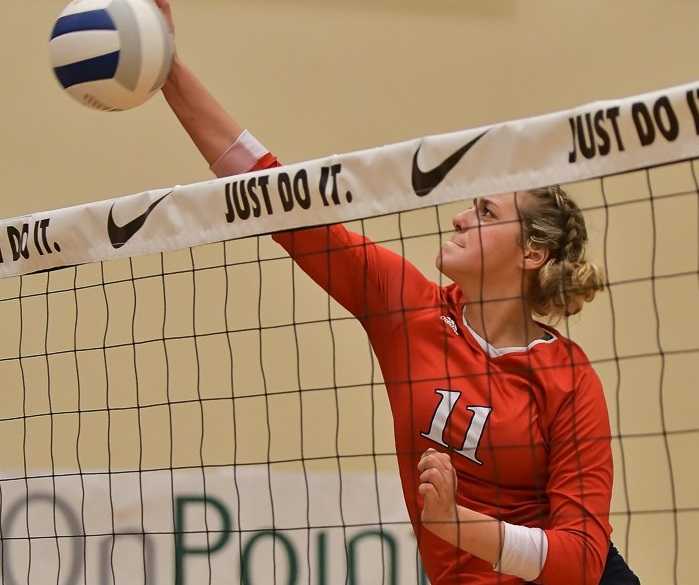 REDMOND -- Kennedy's volleyball team, which lost in the state semifinals in four of the past five seasons, won its first state championship Saturday night.
The top-seeded Trojans brushed aside No. 2 Central Linn 25-14, 25-21, 25-18 in the final of the OSAA/OnPoint Community Credit Union 2A tournament at Ridgeview High School.
"It's the best feeling ever," Kennedy senior middle blocker Sophia Carley said. "Playing with these amazing girls has been everything. They've been my best friends, and finally getting this victory was just awesome."
Carley had 18 kills, Emma Beyer had eight kills and Ellie Cantu added six kills and 25 assists for the Trojans, who also got 10 and nine digs from libero Elise Suing and Hailey Arritola, respectively.
Kennedy finished with a 33-1 record, its only loss to 4A Sweet Home. It was the second time this season Kennedy has swept Central Linn, the other coming Sept. 5 in a nonleague match at Kennedy.
The Cobras (22-4), semifinalists the last two years, were going for their first title since 2001. They got 15 kills from Sydney Northern, 17 assists from Delaney Northern and 18 digs from Josie Nealon.