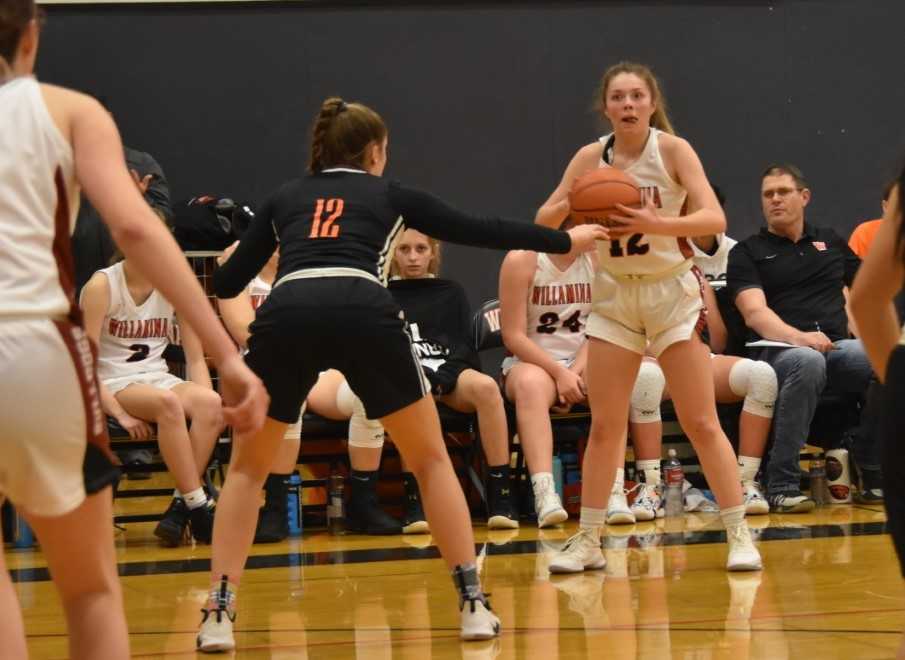 WILLAMINA – No. 6 Willamina avoided a hangover after Tuesday's emotional win over No. 1 Clatskanie to beat visiting Taft 52-28 in a 3A Coastal Range League girls basketball game Wednesday night.
The Bulldogs (14-4, 3-0) raced to a 22-4 lead midway in the second quarter and held on against the Tigers (8-7, 1-1) for their ninth consecutive victory. Willamina, which was eliminated in the league playoffs last year, is alone in first place.
"Trying to not overlook it and get too excited about yesterday's win because it's over, and we had to focus on what's ahead," said Willamina junior forward Kaya McLean, referring to the 40-39 win over Clatskanie.
Sophomore guard Bahley Scranton and McLean led Willamina with 13 and 12 points, respectively.
Taft went on an 8-0 run to pull within 22-12 and got as close as 26-17 in the first minute of the third quarter. For a moment, it appeared as if the fatigue from Tuesday's game was catching up to the Bulldogs.
"It was rough," sophomore guard Piper Shrabel said. "Coming off a game like that, playing the No. 1 team in the state, we were all kind of tired today. But we tried to keep it up. We did pretty good."
Willamina responded with a 15-0 run to open a 41-17 lead and coasted to the finish.
The Bulldogs will have six days off before playing at Warrenton (4-13, 0-2) next week. They go to Taft for a rematch next Friday.
"We definitely need to rest, especially after those two games, myself included," said Shrabel, who scored six points. "We always need time to recover. Our bodies need to heal, so it'll be good to go into next week nice and refreshed."