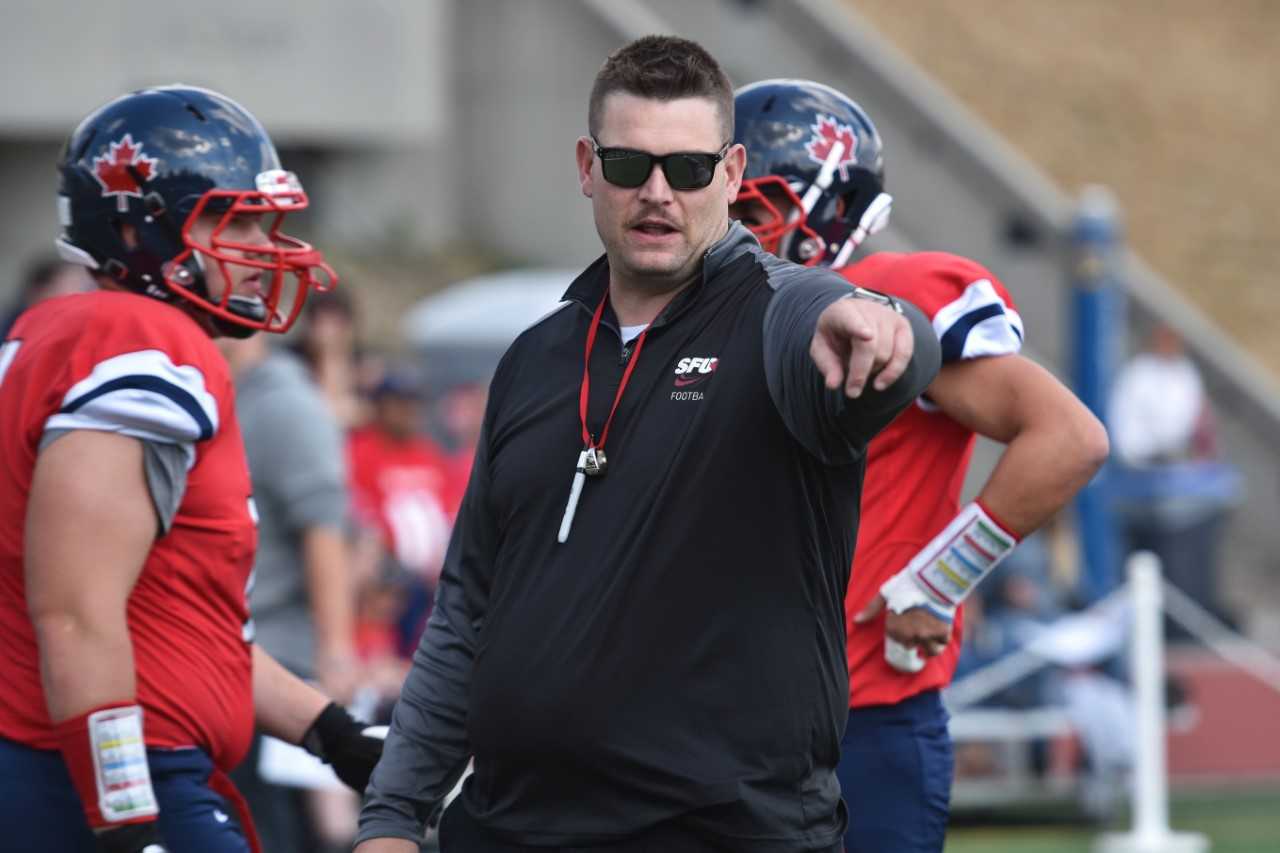 Monday's release from Clackamas High School:
James Holan, the Offensive Coordinator at Simon Fraser University, has accepted the Head Coach position at Clackamas High School.
He brings 13 years of experience, he is looking forward to "putting down roots," and getting to work.
Prior to his time at Simon Fraser University, coach Holan was the Head Coach at Piedmont High School in Piedmont, California from 2015-17, he also served as the Defensive Coordinator from 2013-14.
Before his time in Piedmont, James coached in San Diego, California, at Mission Hills High School where he served as the Offensive Coordinator and Offensive Line coach from 2009-2012.
James started his coaching career in 2008 at the College of Marin in Kentfield, California, as the Offensive Line coach.
James will be starting his 13th season coaching football this fall. During his career as a coach, James has worked at the High School and Collegiate levels bringing a wealth of knowledge and experience to Clackamas.
James and his wife, Ashlee, are expecting their first child and wish to put down roots in Oregon.
No stranger to PNW, James played his college football at Linfield College in McMinnville, Oregon. James was a member of the 2004 National Championship team and lettered 4 years in football there.
James has said his time at Linfield and what he learned will factor in strongly to how he runs the Clackamas football program. He knows the job is more than X's and O's.
"While my main role is that of a football coach, I am also constantly teaching my student-athletes lessons that will extend way beyond the football field. One of the tenets of my coaching philosophy is, 'always compete'. A competitive edge is an incredibly important trait to have both at practice and in a game, but it becomes even more important after the practices and games are over. Every challenge these student-athletes are faced with after football is a competition. I want the kids that I have coached to be ready to face these challenges and I am confident they will be - because of the lessons they were taught both on and off the field."
James and his family are expecting their first child mid-March and then hope to be here in Oregon in late April. He will be back in Oregon after Spring Break to do a meet and greet with the players and families. (We will provide more information when the day has been determined).
Please, welcome James and Ashlee to the Cavalier family.