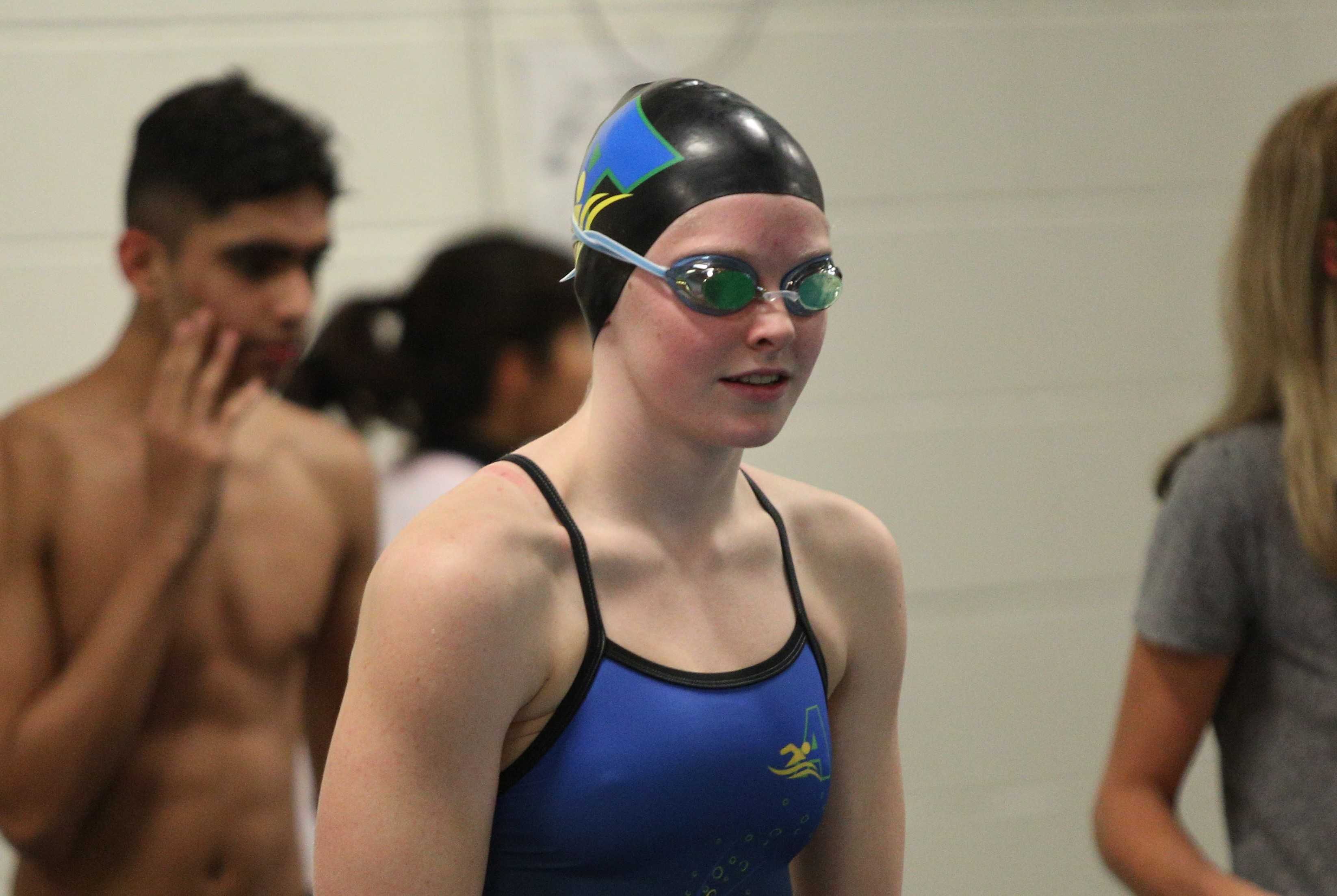 Aloha senior swimmer Kaitlin Dobler was eager to take her chances in the U.S. Olympic Trials in June after setting the national high school record in the 100-yard breaststroke in February.
Ranked fourth in the country in the event, Dobler wouldn't have felt much pressure in going after one of the two spots on the Olympic team.
"Especially since I know that in 2024 I'll still be swimming and I'll have another shot at it," she said. "I've never been to an Olympic Trials before, so I just wanted to go and see what it was like."
It all became moot, though, when this year's Olympics were postponed until 2021 due to health concerns about the coronavirus.
"I wasn't surprised," Dobler said. "I was actually hoping that they would get postponed a year because of the health risks to the athletes, as well as the people that were putting on the event."
As much as Dobler wanted to test herself against top competition this year, the postponement does come with a silver lining for the USC-bound swimmer.
"For me personally, it's a better alternative just from the standpoint of as I'm getting older, I'm able to get faster," Dobler said. "It'll give me an advantage of training one more year since I'm still relatively young compared to the people who are typically Olympic athletes.
"It's definitely good to be able to focus on the positive during stuff like this. That's kind of what I've been focusing on with this whole situation."
Dobler said she was hoping to make the A final at the Olympic Trials (top eight). Making the team this year would have been a bonus.
"If I didn't, I'd have another shot at it," she said. "Now I have more of a chance. It'll be even closer to the 2024 Olympics, so I'll be hoping to make the team if I possibly can."
In the meantime, Dobler's biggest challenge is maintaining her conditioning while not having access to a pool. Her focus has turned to dry-land training.
"I've been doing some running and some biking, and getting outside as much as I can, especially now that it's sunny," she said. "And then doing some workouts that my coach provides, and just some stuff on YouTube – the exercises that I would've been doing before everything shut down."
Dobler was in near peak condition following the 6A championships, where she set the national breaststroke record by clocking 58.35 seconds. Then came the shutdown, which canceled her first meet of the long-course season.
Consequently, her conditioning has suffered.
"I honestly won't be able to tell very much until I get back in the pool, but I can imagine that it would be quite a bit, especially with my lung capacity going down," she said. "It'll take a while to get back into shape for swimming, but the strokes themselves, I've been doing them for the past 10 years, so I'm hoping that the muscle memory will stay there."
Dobler said that USA Swimming has sent her "a ton of resources" to help stay on track.
"Anything between dry-land exercises and nutrition, as well as muscle health," she said. "I've definitely utilized a bunch of them. I'm just trying to do everything I can until I can get back in the pool."