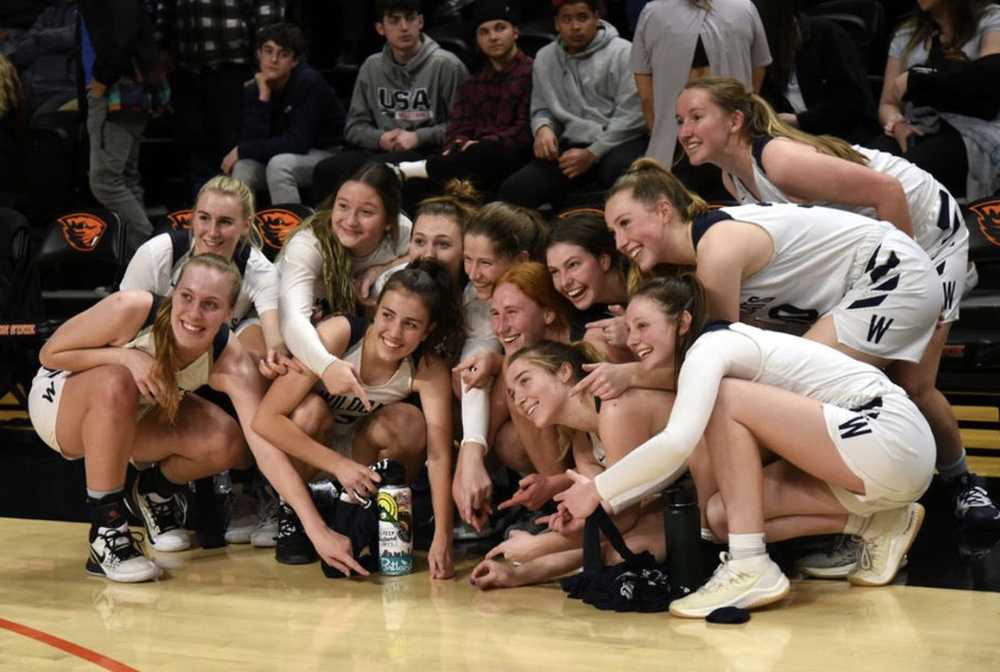 Gone but not forgotten
By Keira McNamee, Wilsonville, Class of 2021
Thursday, March 11, 2020.
The day before the OSAA 5A Girls Basketball State Championship semifinals.
The day started early at 8:00 a.m. for team breakfast. Shortly after eating with the team, we headed back up to our rooms to get ready for practice and load up the van. Even during the short walk from breakfast to our rooms we had heard rumblings of a devastating change expected to happen.
Not even 15 or so minutes later, the texts and tweets began flying, the rumors spreading like wildfire.
"No Fans at Gill Coliseum for the rest of the OSAA 5A State Championships??"
"Playing for a state championship in an empty gym?!"
"Cancelations of OSAA State Championships being talked about. More to come."
We were all hearing words similar to these throughout the morning. Eyes began to water. We knew we had to keep up hope. We gathered together in Room 217 to talk. Tears fell from the eyes of every player. But we knew we could do this. We all knew we could. We are a mentally strong group and this wouldn't be our first encounter with adversity.
Soon after came news of the complete cancellation of the tournament…
You may be wondering, what kind of feel-good story is this? But it's what came next that was the most wonderful feeling and reason to be a part of high school sports in Oregon.
The gathering of our team in the conference room was one of the most painful things; yet, somehow, I have received closure because of it. We sat there, together, devastated and crying, but we felt something that not everyone will get to feel in life, let alone in high school. We were bonded more than ever. We were together in a shared struggle. We found clarity and strength in each other and we made some of the strongest relationships, possibly more than we would have finishing the season.
In the end, our story was the journey we'd been on: the feelings, the struggle, the happiest moments, the pride, the hope, the commitment to a common goal and, yes, the devastation,. But what a journey! What an experience! This is why I play high school sports in Oregon.