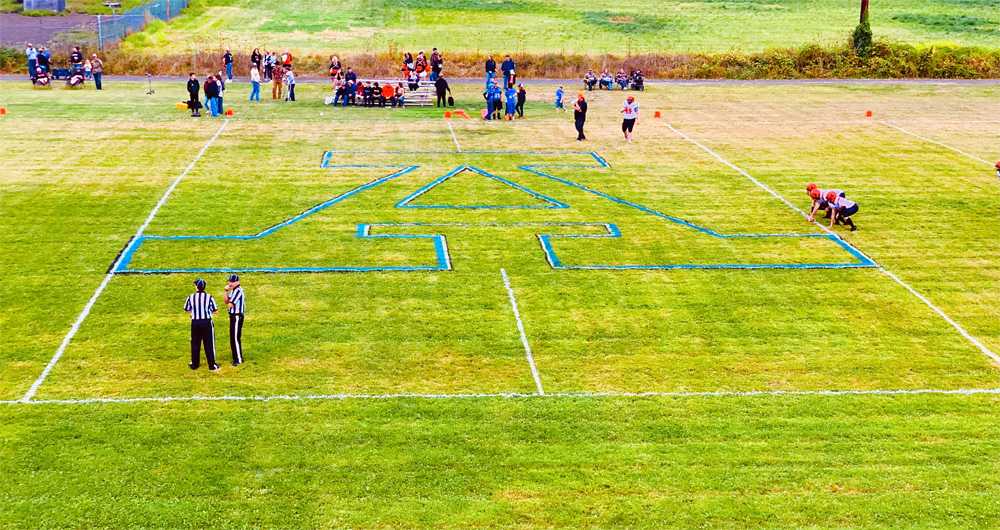 [Editor's note: The idea behind "Alphabet Stories" is to write one noteworthy athletics-related story about each OSAA-member school. We started with Adrian HS last Friday. Today's story is about Alsea HS. The goal will be to write two per week. While we will be relying upon athletic directors to furnish story ideas, anyone may offer suggestions by emailing johnt@osaa.org]
In 2017, Alsea High School played one eight-man football game before forfeiting the rest of the season. One year later, without enough players to field even a six-man team, it entered into a co-op with Philomath HS. Last fall, the Wolverines, playing six-man for the first time, actually got five games in (winning two), but forfeited the sixth at halftime when they didn't have enough players to continue, and canceled their final contest for the same reason.
This school year, with a new coach and a roster of around 12-15, Alsea, a school with a little over 100 students 9-12, hopes to finish what it starts, even if COVID has delayed that start by several months.
Alsea has had to re-do its entire schedule for this school year because of COVID, said new head coach Tim France, but anticipates scheduling 7-8 opponents.
"The extra time will help us be better prepared," he said.
There was a time, back in 2009, when Friday nights were electric in Alsea. Interest in football participation, which has been waning nationwide, also hit the small community located southwest of Corvallis. Over the last many years, the Wolverines struggled to get enough players out for the sport and, even when they could put a team on the field, winning was rare. Since Alsea went 7-4 back in 2009, no Wolverine team has won more than two games in any season in which it could put a team together.
Enter France, the team's new Elementary School Principal and football coach, among other duties. A native son, France donned the Wolverine uniform in the 1980s, when Alsea played eight-man football. With 25 years of experience as a coach, he believes better days lie ahead for the team, which will try six-man for the second consecutive season.
"We are concentrating on working as a team," France said. "The players have been hitting the weight room and getting in better physical condition."
"Hopefully, the wins will take care of themselves."