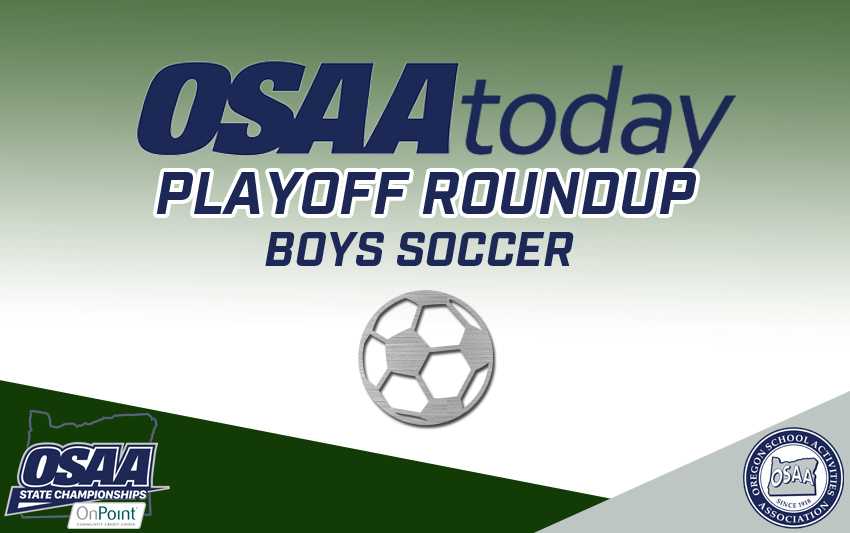 No. 12 seed Gresham handed No. 5 McNary its first loss of the season, beating the Celtics 3-0 in the second round of the 6A boys soccer playoffs Tuesday night.
The Gophers (12-2-2) took the lead with 16 minutes left in the first half when senior Saul Martinez Colin scored in front of the goal after the goalkeeper was unable to hold onto senior Ethan Zavala's shot from 18 yards out.
Gresham made it 2-0 in the 50th minute. Martinez Colin's hard shot from close range deflected off goalkeeper Anthony Rosales out to just inside the penalty area, where senior Luis Ayona controlled the ball and fired a shot into the upper left corner of the goal.
The Gophers gained control of the midfield play as the second half played out, stunting McNary's ability to build up an attack.
Gresham added an insurance goal with four minutes left when senior Kevin Dominguez corralled a loose ball from 25 yards out and shot it past Rosales' reach into the upper left corner.
The Gophers advance to meet No. 4 South Eugene in the quarterfinals Saturday. McNary finishes the season with a 14-1 record.
Highlights from Tuesday's other playoff matches:
6A
Fletcher Hand's goal midway through the first half stood up for Central Catholic in its 1-0 win at Grants Pass. … Jesuit shook off a 1-0 halftime deficit to defeat Wells 2-1. The Guardians' Jaden Igarta struck first, but Jesuit responded with goals by Drew Pedersen (from Andrew Bromert) and Omar Barajas (from Diego Nieves). … South Eugene dominated Mountainside 4-0. Charley Lacey scored off an assist from Zac Walker and converted a penalty kick to make it 2-0 in the 23rd minute. The Axe added second-half goals by Boden Hanley and Warren Schwartz. South Eugene's Tate Glock had two clutch saves as the Axe notched their 13th shutout. … Yahir Ocampo-Navarro recorded a hat trick in Aloha's 5-2 win at Willamette. Ocampo-Navarro netted two free kicks for a 2-1 lead, and Christian Silvia Tapia knocked in a header to make it 3-1. After the Wolverines pulled within 3-2, Aloha put it away with goals by Milos Mavrak and Ocampo-Navarro. … Lakeridge held off Glencoe 5-3 in overtime, getting goals from Zac Levin with four minutes left in the first overtime and Matty Maldonado with three minutes to go in the second overtime. Levin finished with a hat trick. His second goal put the Pacers up 3-2, but Glencoe tied it 3-3 with three minutes left on a follow-up after a missed penalty kick. … Grant Nyhus converted an assist from Kai Ewoldt in the first overtime as Lincoln edged Sherwood 2-1. The Bowmen took a 1-0 lead in the 74th minute on a goal by Zach Gilmor, but the Cardinals tied it 1-1 one minute later as Ewoldt fed Parker Sanderson. … Westview turned back Grant 2-1.
5A
Raul Garcia Ponce and Mario Jauregui scored goals for Centennial, which went on the road to beat Bend 2-0. … Alex Aguiar had two goals and Yaseen Mubashir and Champ Ott added single goals as Wilsonville won at Crater 4-1. … Parkrose's Mustafa Daggig found the net in the 20th and 38th minute in a 2-1 win at Woodburn. The assists came from Maximino Flores-Ramirez and Jared Armenta. … Reigning champion La Salle Prep dispatched Crescent Valley 3-1 as Vance Sheffield scored twice (one on a penalty kick) and Quentin Strange added a goal. Down 3-1, the Raiders struck in the 66th minute on a free kick by Kian Mueller. … West Albany picked up its first-ever playoff win by downing Ashland 5-0. Marcques Pavon, Julian Romero and Jonah Lasselle scored in the first half and Devin LaCasse-Tran and Alan Rodriguez added second-half goals. Jack Date had two assists. … Top-seeded Summit got a first-half penalty kick from Aidan MacLennan in its 1-0 win over Corvallis. … In other matches, Springfield won at Ridgeview 1-0 and No. 2 McKay topped Mountain View 3-0.
4A
Newport knocked off No. 4 Madras 3-1. The Cubs spotted Madras the first goal in the sixth minute, then got goals from Gumi Guzman (assisted by Marlon Acevedo in 22nd minute), Ivan Hernandez (free kick in 30th minute) and Tony Gonzalez (penalty kick in 35th minute). … Visiting North Marion topped Marist Catholic 3-0 as Adrian Vallejo (third minute), Alexander Perez Hernandez (20th minute) and Joel Garcia (60th minute) found the net. … Estacada scored with five seconds left to defeat host Scappoose 2-1. Center back Trey Shibahara floated a free kick into the box, where Irvin Hernandez flicked it over the goalkeeper for the win. The Indians took a 1-0 lead with 30 minutes lift on a breakaway goal by Paul Parral, but the Rangers got the equalizer with three minutes left as senior captain Ben Haefs, who missed the last three games with an injury, finished in front off an assist from Jose Gonzalez. … Jenner Selden's goal three minutes into the first overtime lifted Phoenix to a 2-1 win at No. 3 Philomath. The Pirates trailed 1-0 at half but pulled even on a goal by Danny Palomino in the 72nd minute. … Top-seeded Stayton subdued Seaside 8-0, scoring all of its goals in the first 36 minutes. Ismael Esparza, Riley Burns and Angel Garcia scored two goals apiece for the Eagles. ... In other matches, Ontario edged Tillamook 2-1, Hidden Valley beat Molalla 2-1 and No. 2 Henley defeated Cascade 3-1.
3A/2A/1A
Top-seeded Oregon Episcopal eliminated Sisters 3-0 behind goals from Barrett Lindholm, Calvin Chang and Alex Chen. The Aardvarks got assists from Chen and Colson Tubbs. … No. 3 Riverdale held off Valley Catholic 1-0 in a shootout. Riverdale goalkeeper Ethan Green made a stop in the shootout and the Valiants misfired in the final round. … Leon Liu had a first-half hat trick on Catlin Gabel's 8-0 rout of Central Linn. George Pritchard scored twice for the Eagles, who also got goals from Finn Hough, Che Sufuentes and Levi Whalen Stewart. Goalkeeper Ansel Wallace recorded the shutout. … Dayton turned back No. 4 Westside Christian 2-1. Down 1-0 at half, the Pirates pulled even 1-1 five minutes into the second half when Oswaldo Rosas scored off an assist from Johnathan Mendez. Three minutes later, Johnathan Islas gave Dayton the lead by blasting a left-footed shot into the goal from about 40 yards out. … St. Mary's throttled Gold Beach 8-0 as freshman Jose Mondesi scored four goals. … Riverside got two early goals from Hugo Ceron and went on to win at Coquille/Myrtle Point 6-1. Matias Sanchez's penalty kick for the home team cut the lead to 3-1 at half, but Riverside pulled away. ... Delphian stopped Lost River 3-1 and McLoughlin defeated Umpqua Valley Christian 8-0.