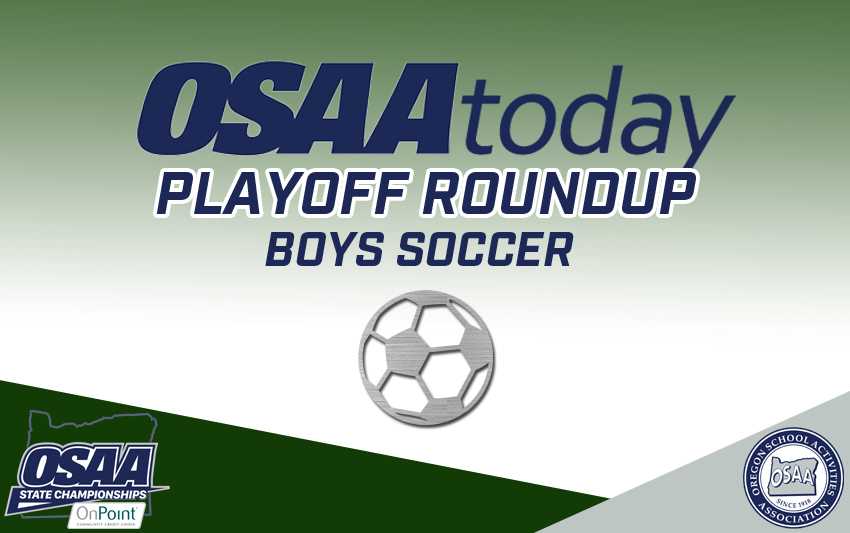 Results from Tuesday's semifinal matches:
6A
No. 1 Jesuit 6, No. 12 Gresham 1: The Crusaders erupted for four goals in the first 15 minutes of the second half to open a 5-0 lead and cruise past the Gophers. Nathan Peters scored twice and Drew Pedersen, Aarya Saxena, Omar Barajas and Noah Hayes added goals for Jesuit. Luis Ayona scored for Gresham.
No. 7 Westview 2, No. 11 Aloha 1 (OT): After the teams finished regulation tied 0-0, the Wildcats outscored the Warriors in overtime. Aloha's Yahir Ocampo-Navarro scored on a penalty kick with 24 seconds left in the first overtime and Westview's Jeffrey Diaz equalized with five minutes left in the second overtime. The Wildcats got the winner with 1:38 remaining when Alexander DeVassie scored on a header off a pass from Diaz.
5A
No. 5 West Albany 2, No. 1 Summit 1 (OT): Ian Lloyd scored on a header off a corner kick by Henry Catlin with five minutes left in the second overtime for the Bulldogs, who eliminated the Storm, last year's 6A champion. Lloyd scored in the third minute for a 1-0 lead and Summit equalized in the 15th minute.
No. 2 McKay, No. 3 La Salle Prep 1 (OT): Miguel Garcia scored six minutes into the first overtime as McKay ousted reigning champion La Salle Prep. The Falcons took a 1-0 lead late in the first half on a goal by Nate Taylor off a corner kick, but the Royal Scots forced overtime with five seconds left in regulation on a 25-yard shot by Cesar Velasquez off a throw-in.
4A
No. 5 Ontario 1, No. 9 North Marion 0: Goalkeeper Martin Benitez saved a penalty kick with 20 seconds left to preserve the win for the Tigers, who will appear in their first final. Jaaziel Chavez scored with about 10 minutes left to give Ontario the lead.
No. 14 Phoenix 2, No. 2 Henley 1 (PK 4-3), Wednesday: The Pirates upset Henley -- a team that had defeated them twice in Skyline Conference play -- in the match at Mazama High School. Phoenix's Jenner Selden scored off an assist from Antonio Camargo, whose shot deflected off the goalkeeper, in the first five minutes of the second half. Henley got the equalizer with10 minutes left in regulation on a corner kick before the teams played two scoreless overtime sessions.
3A/2A/1A
No. 1 Oregon Episcopal 5, No. 5 St. Mary's 1: Julian Ettinger had four goals and Ryan Sendecke added a goal for the Aardvarks, who got three assists from Barrett Lindholm and one assist from Calvin Chang.
No. 7 McLoughlin 3, No. 3 Riverdale 0: Angel Castillo had a hat trick and Romario Garcia had an assist as the Pioneers advanced to their first final since 2009. Castillo scored twice in the first half and made it 3-0 about 15 minutes into the second half.