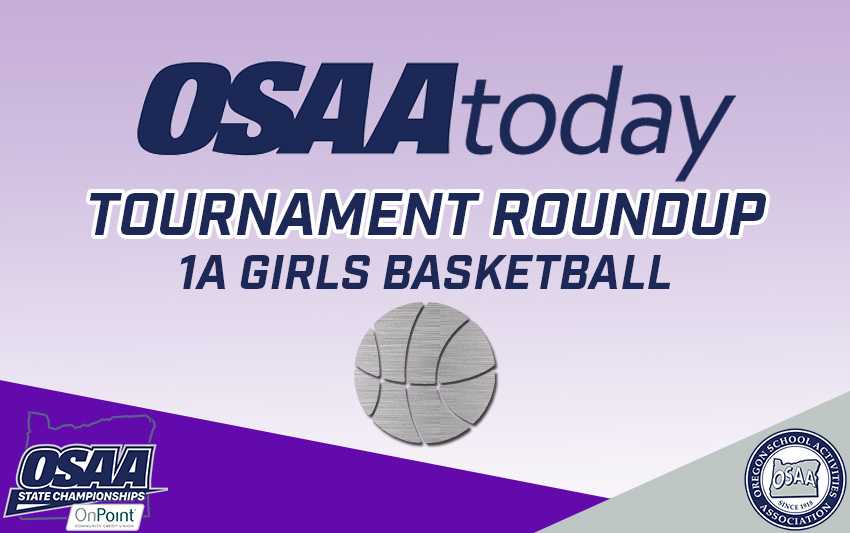 Top-seeded and reigning champion Crane overcame cold shooting to defeat No. 8 Jordan Valley 43-26 in the quarterfinals of the OSAA/OnPoint Community Credit Union 1A girls basketball tournament Wednesday at Baker High School.
Crane shot 30.5 percent, including 2 of 23 from three-point range, but held the Jordan Valley to 20.5 percent shooting (0 for 8 on three-pointers) and had a 30-14 advantage in turnovers.
Junior guard Kortney Doman led Crane (27-1) with 20 points, 11 rebounds, three assists and six steals. Crane also got 10 points from freshman forward Ava Bowen, who had both of the team's three-pointers.
Crane will meet Nixyaawii in Friday's semifinals. Crane won the last two OSAA titles as well as the unofficial state championship in 2021.
Crane opened a 17-8 lead in the second quarter, but Jordan Valley stayed within 24-17 in the third quarter. Crane went on a 14-2 run to extend its edge to 38-19 in the fourth quarter.
Senior Jill Gammett had eight points and eight rebounds and sophomore Meg Eiguren had seven points and 10 rebounds for Jordan Valley (19-7), which lost to Crane in the quarterfinals for the second year in a row.
Crane defeated Jordan Valley 61-45 in a nonleague game Jan. 28.
No. 4 Nixyaawii 58, No. 5 Country Christian 35: Mersayus Hart had 20 points and five steals as Nixyaawii (23-5) got payback for a quarterfinal loss to Country Christian last year.
Kyella Picard collected 12 points and 10 rebounds and Sophie Bronson had 12 points, making two three-pointers, for Nixyaawii, which forced 27 turnovers.
Country Christian (21-8) was within 28-23 in the third quarter before Nixyaawii went on a 17-5 run to extend its edge to 45-28 early in the fourth quarter.
No. 11 Rogue Valley Adventist 37, No. 3 North Douglas 34: The Red Tail Hawks (23-3) took the lead late in the third quarter and held on to beat the Warriors (24-4), avenging a nonleague loss from December.
Emma Bischoff, a 5-11 senior wing, had 17 points and 13 rebounds and Michaela Porter made two three-pointers and added 12 points for Rogue Valley Adventist. Bischoff made 11 of 12 free throws, including 4 of 4 in the final 17 seconds to seal the win.
Savannah Harkins scored 11 points for North Douglas, making two three-pointers.
No. 2 Damascus Christian 51, No. 7 St. Paul 25: The Eagles (24-1), last year's runners-up, built a 26-10 lead in the second quarter on their way to eliminating the Buckaroos (22-6).
Freshman Lainey Day made 9 of 11 shots, including 3 of 3 from three-point range, and finished with 24 points, eight rebounds and three steals for Damascus Christian. St. Paul got 11 points from Annabelle Davidson.