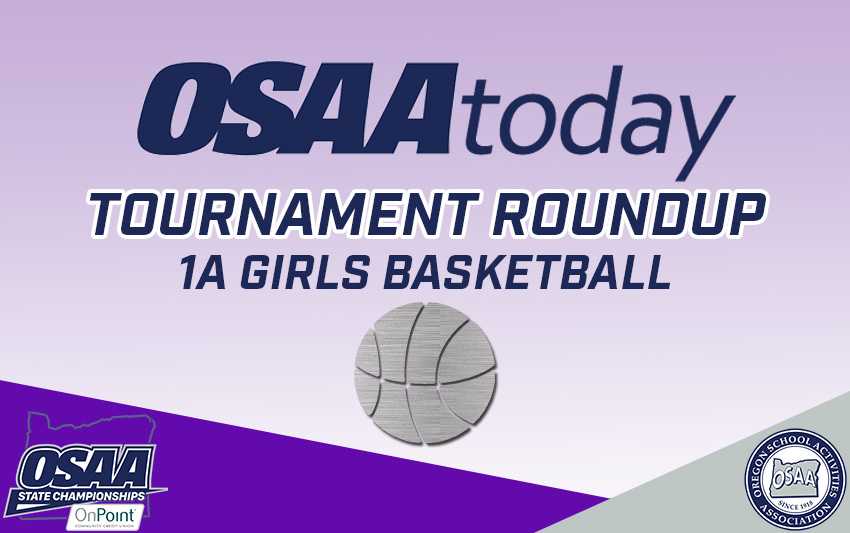 No. 1 Crane kept alive its chances for a fourth consecutive state championship by coming back from a 12-point, first-half deficit to beat No. 4 Nixyaawii 46-45 in the semifinals of the OSAA/OnPoint Community Credit Union 1A girls basketball tournament at Baker High School on Friday.
The Mustangs (28-1) trailed 19-7 in the second quarter but took control by outscoring the Golden Eagles 23-8 in the third quarter. Crane pushed its lead to 43-33 early in the fourth quarter and survived a late push by Nixyaawii (23-6).
Crane, which won OSAA championships in 2020 and 2022 and an official title in 2021, advances to face No. 2 Damascus Christian (25-1) in Saturday's final.
It will be a rematch of last year's title game, won by the Mustangs 56-47. The Eagles have handed Crane its only two regular-season losses in the last four seasons, including 55-33 on Dec. 9 at Pilot Rock.
In Friday's game, Crane's Kortney Doman had 17 points, 13 rebounds and four steals and Leslie Doman made three three-pointers and finished with 13 points and 10 rebounds. The Mustangs had a 44-31 edge in rebounds.
Sophie Bronson led Nixyaawii with 12 points, six rebounds and three steals, making 4 of 12 from three-point range. Mersayus Hart added 12 points for the Golden Eagles.
Down 12 in the second quarter, Crane cut the lead to 23-16 at half and pulled even at 24-24 on a three-pointer by Ava Bowen with 3:34 left in the third quarter. Leslie Doman made a three-pointer and a jumper to put the Mustangs ahead 39-30 late in the third quarter.
Nixyaawii trailed 43-33 but rallied to draw within 44-42 on a free throw by Ella Stewart with 2:18 left. Down two points, the Golden Eagles had more chances, but Stewart missed a jumper and two free throws with 2:02 left and Kyella Picard missed a three-point attempt with 31 seconds remaining.
Kortney Doman's two free throws gave Crane a 46-42 lead with 10 seconds to go. Bronson hit a three-pointer with six seconds left to make it 46-45, but after Crane's Taylor Joyce missed a free throw with three seconds remaining, Nixyaawii had a turnover.
No. 2 Damascus Christian 42, No. 11 Rogue Valley Adventist 36 (OT): The Eagles (25-1) went on an 9-0 run in overtime to put away the Red Tail Hawks (23-4), who battled back after trailing by 12 points in the first half.
Rogue Valley Adventist's Emma Bischoff forced overtime by making two free throws with seven seconds left, and Isabell Zamora made a free throw to put the Red Tail Hawks ahead 34-33 to open the extra session.
But Damascus Christian scored the next nine points. Lainey Day made a jumper, Sierra Hale hit a three-pointer and Laelie Rasmussen converted back-to-back layups to make it 42-34 with 19 seconds left.
Hale scored a team-high 11 points and Day and Ava Mai each added nine points for the Eagles. Bischoff had 13 points and 10 rebounds for the Red Tail Hawks.
Damascus Christian, the runner-up last season, will go for its first title since 2015 when it meets Crane in the final Saturday.