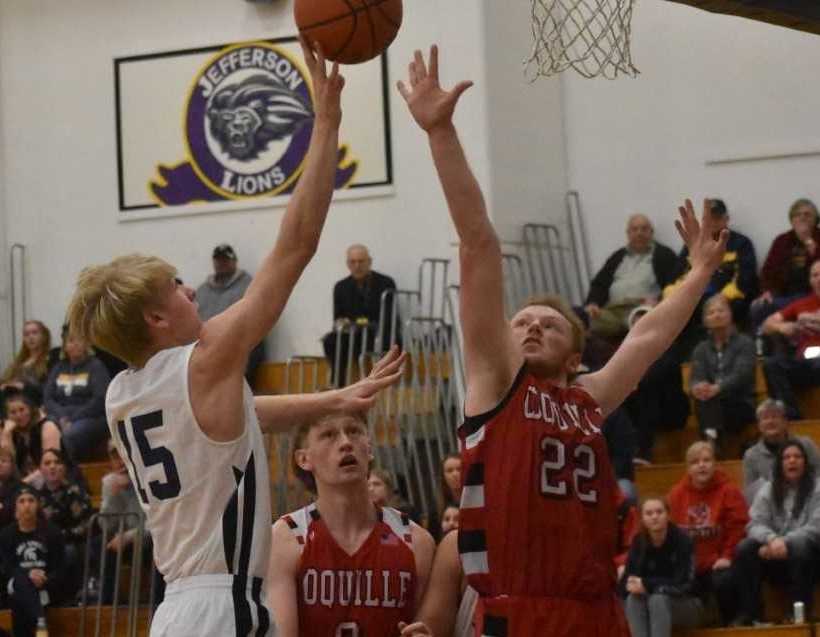 JEFFERSON – Sheridan's boys basketball team improved its record to 11-0 on Friday with a 68-55 win over Coquille in the Jefferson Tournament.
The fifth-ranked Spartans -- who have moved to 2A this season after finishing 6-19 in 3A last season -- pushed the tempo against the Red Devils (4-5), with their defense feeding their offense.
Sheridan led 34-21 at half, but there was a feeling that the lead could have been larger if the Spartans didn't fall into the foul-and-turnover hole during the opening half. Sheridan was able to sustain the tempo, an improvement over a 62-58 win at Coquille on Dec. 7.
"Last time we played these guys, we didn't do that very well," Sheridan's Jacob DeBoff said. "We ended up pulling it out by four points … That really motivated us to come out hard today trying to stretch that a little bit."
The Spartans extended the lead to 45-27 in the third quarter and held off the Red Devils, who got no closer than eight points the rest of the way. Joey Daniel scored 15 of his 19 points in the first half and DeBoff added 11 points for Sheridan.
The Spartans held their own inside against Coquille's tandem of Hayden Davis and Jeremy Kistner, who are 6-4, and 6-3, respectively.
"They got the two big guys. They're definitely physical down-low," Sheridan guard Don Henely said. "But we took away from them. We definitely played to their weaknesses today, and we didn't let them do what they wanted to do."
Chris Savoldi, a 6-2 senior, led the physical charge inside for the Spartans, helping them win a good chunk of rebounds, fueling the offense.
Next up for Sheridan is No. 3 Toledo, which took a 6-0 record into Friday night's game at Jefferson.