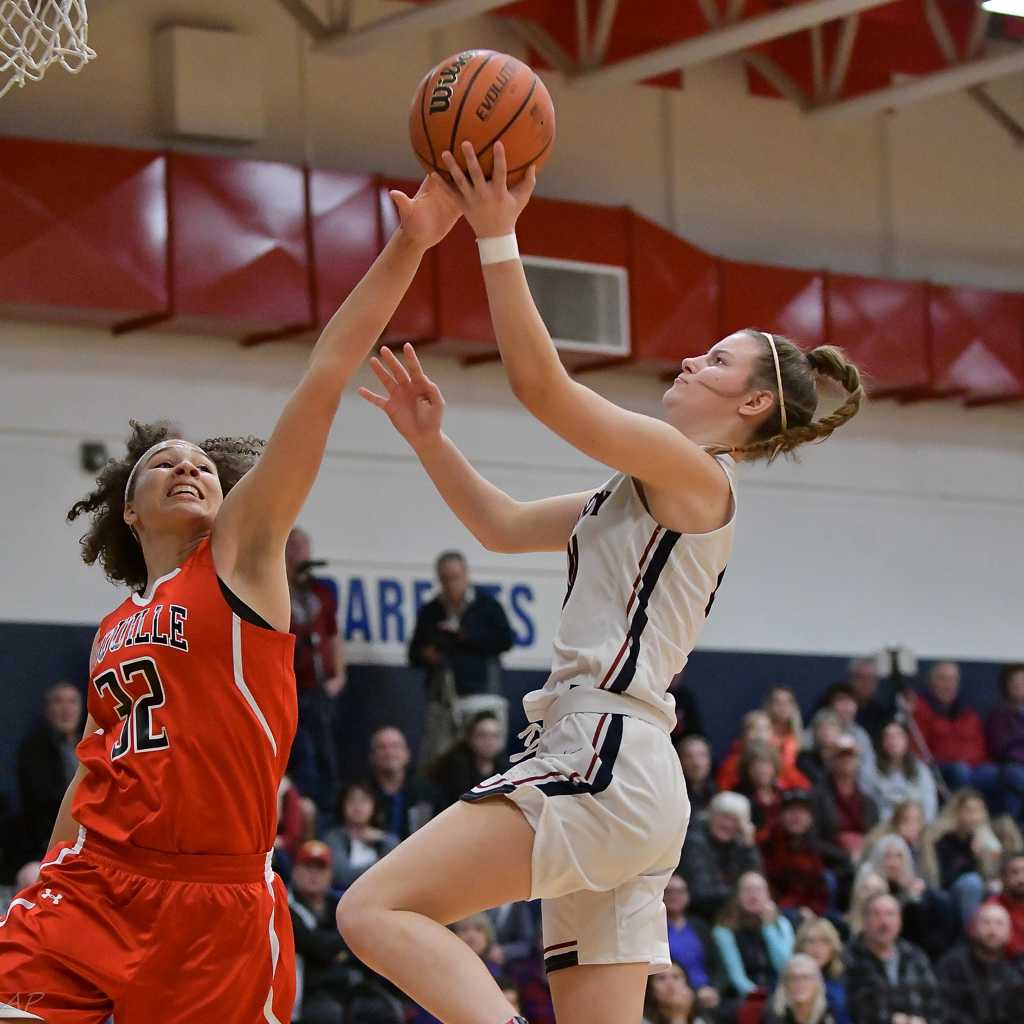 MT. ANGEL -- No. 1 Kennedy used relentless defense and physical offense to outlast No. 2 Coquille 53-48 in overtime in a 2A nonleague girls basketball game Friday night.
The reigning state champion Trojans (11-1) got 15 points from 6-foot junior Sophia Carley in the home victory. It was their first game since falling at No. 3 Oakland 36-29 on Dec. 21.
Senior point guard Kalyssa Kleinschmit added 11 points for Kennedy. The 5-10 Kleinschmit attacked the basket, making 5 of 6 free throws, and was a force on the backboards, along with Carley.
"Carley and Kleinschmit were amazing on the boards," Kennedy coach Kerry Hall said.
Kleinschmit also was instrumental in holding Coquille junior Morgan Baird to 12 points, about half of her average. Senior Abbey Dieu scored 13 points for the Red Devils (11-1) before fouling out late.