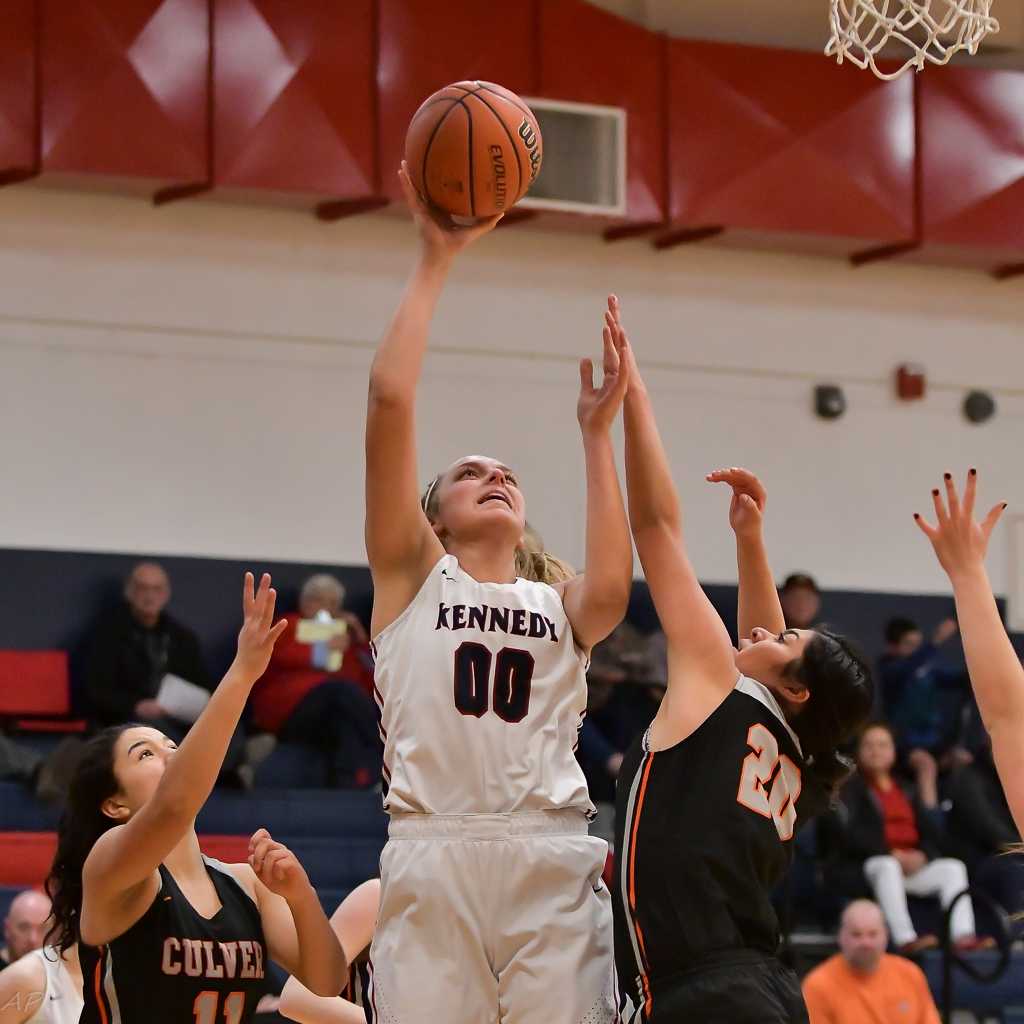 MT. ANGEL -- No. 1 Kennedy strengthened its hold on first place in 2A Tri-River Conference girls basketball Monday with a 62-45 home win over No. 7 Culver.
Junior post Sophia Carley and senior guard Kalyssa Kleinschmit scored 25 and 23 points, respectively, as the Trojans (15-1, 5-0) handed the Bulldogs (10-2, 2-1) their first conference defeat.
The teams traded baskets in a fast-paced first quarter as Culver kept up behind senior forward Irma Retano, who scored nine of her team's first 12 points. But after a Kennedy timeout, the Trojans took control.
"We changed our defense," Kennedy coach Kerry Hall said, "We started working in and out with the post, and things started clicking for us."
Kleinschmit went on a run that Culver seemed at a loss to stop. She began driving hard to the basket and was unchallenged underneath, scoring 12 of her 16 first-half points in the second quarter.
The Bulldogs made a push in the third quarter, led by Retano, who hit three three-pointers in the period. But Carley came alive in the fourth quarter, attacking the rim from the post and scoring 10 points by overpowering Culver inside.
Retano led the Bulldogs with 33 points, including six three-pointers, but she was limited to four points in the fourth quarter as Kennedy focused its defense to stop her.