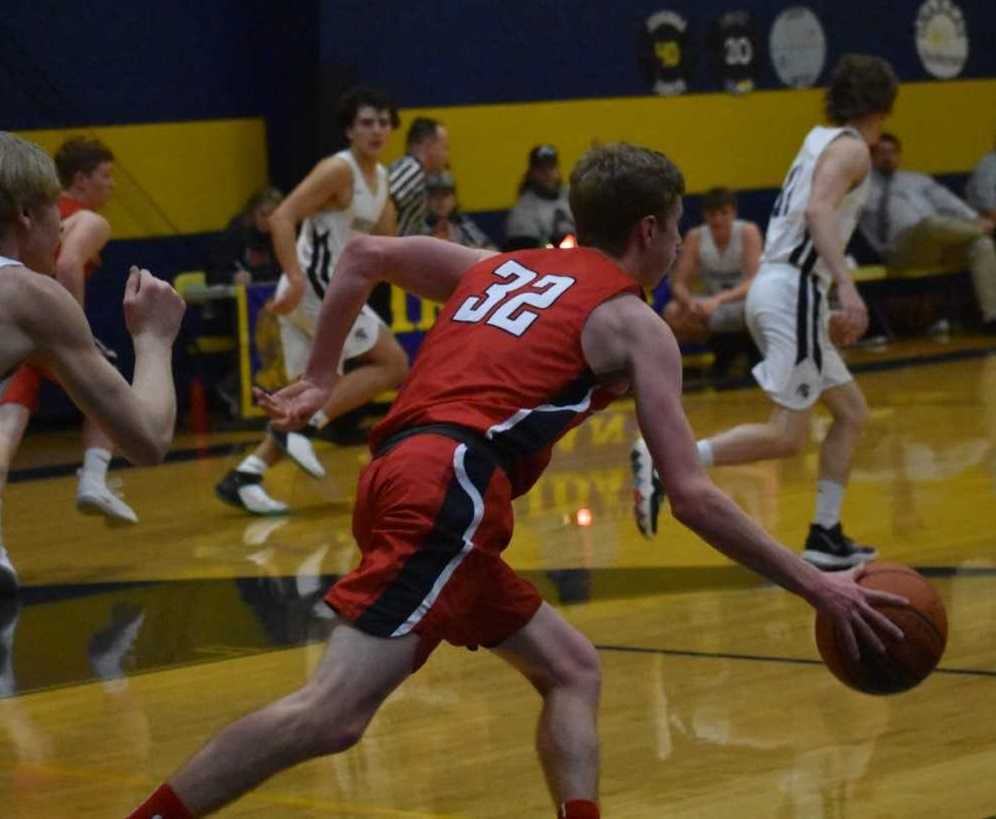 SHERIDAN – Three days after a humbling home loss to unranked Chemawa, No. 5 Kennedy got back on track Monday with an impressive 63-44 win at No. 7 Sheridan.
The Trojans covered up the Spartans' shooters and relied on the marksmanship of junior guards Luke Hall and Bruce Beyer to take control of the game in the second quarter in the key 2A Tri-River Conference game.
Perhaps the 70-68 overtime loss to Chemawa on Friday has reignited Kennedy's fire as it completes the first half of Tri-River play this week. The Trojans (12-5, 6-2) visit first-place Western Christian (15-1, 7-0) on Friday.
"We felt like we had to come out. We lost a close one against Chemawa," Beyer said. "We didn't feel like we played as aggressively as we needed to (Friday), so we came out here and … we wanted to prove that we were better. We think that we're as good as anybody, so that's what we did."
Hall scored 17 points to lead Kennedy (12-5, 6-2). Beyer scored nine points on three three-pointers, two of them coming in the pivotal second quarter. The Trojans outscored Sheridan 19-7 to end the half with a 25-13 lead.
Spartans senior guard Chris Savoldi scored the first four points of the second half to get Sheridan (12-3, 5-2) to within 25-17. But that would be as close as the Spartans would get as Kennedy turned on the burners once more and pushed the lead to 41-21 entering the fourth quarter.
After opening the season 11-0, Sheridan has dropped three of its last four games. The other losses came against No. 3 Toledo and No. 2 Western Christian.
The Spartans struggled to shoot against Kennedy and it seemed to affect their confidence as the game wore on.
"Everyone just got complacent since we've won a lot of games early on that now we're the top dog," said Savoldi, who led Sheridan with 25 points. "But that didn't show tonight. It boils me up.
"Kennedy's a good team, but how do we lose by 25, 30 to Kennedy but hold a nine-point loss to Western? It drives me nuts, but the kids will pick it up, I'm not too worried about it. It stinks but we need to focus up on another tough game."