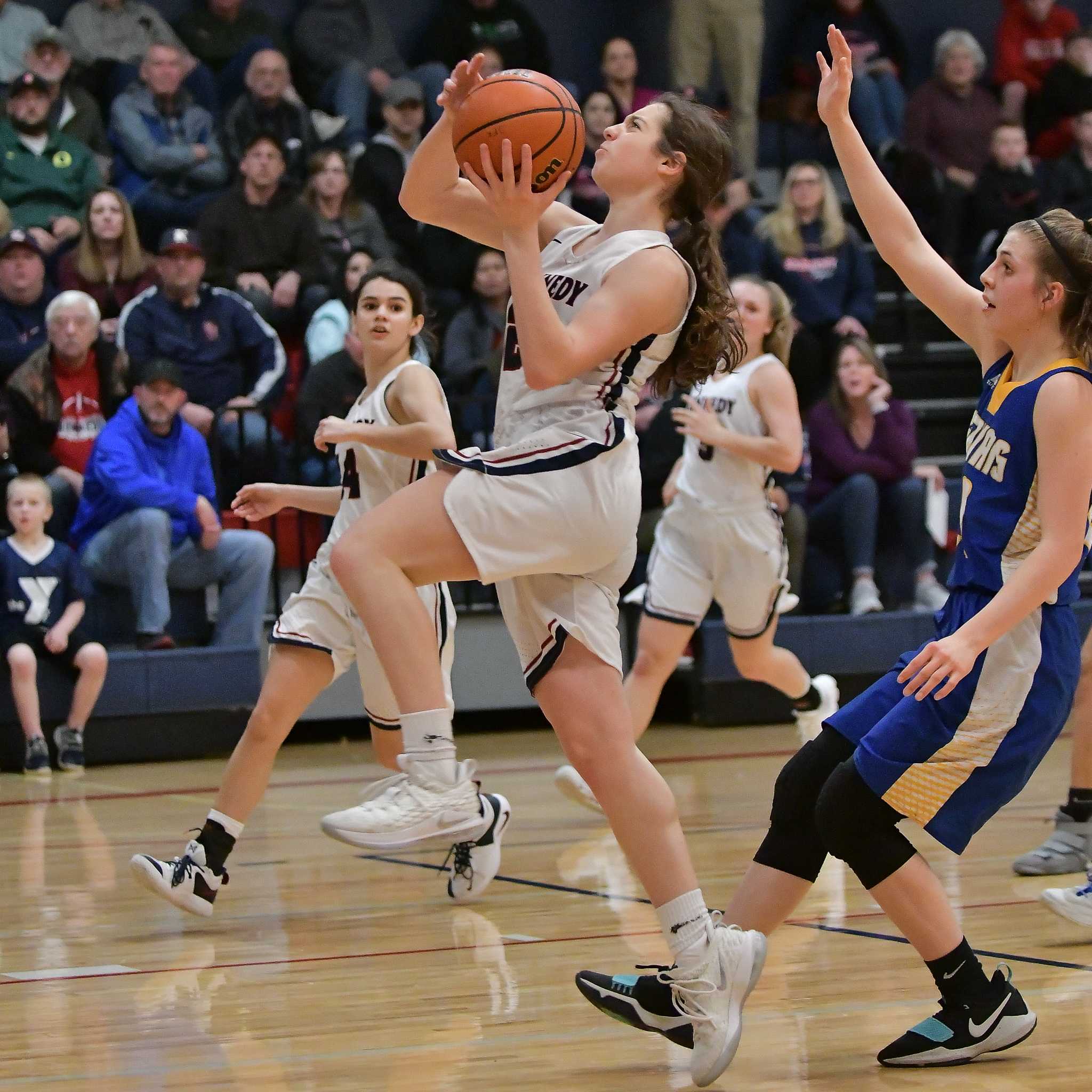 MT. ANGEL -- No. 1 and reigning state champion Kennedy appears to be in top form as it heads into the 2A girls basketball playoffs.
The host Trojans got their final tune-up Saturday by rolling over ninth-ranked Gervais 54-28 in a playoff to determine the top seed in the Tri-River Conference.
The Cougars (18-8) are one of the best defensive teams in the league and the Trojans (25-1) were ready to take on the challenge.
"We knew Gervais was going to come in and play equally hard, and physical," Kennedy assistant coach Peter Hall said. "It was execution and attention to details that paid off. We wanted to try and take a little bit every quarter and wear them out with our conditioning, and our bench has been a really big factor, as well."
One of the biggest challenges came from Gervais sophomore Mary Davidson, a 5-foot-10 post who scored 13 points and was a dominant force in the paint.
But Kennedy's Sophia Carley, a 6-0 junior post, countered by scoring a game-high 15 points. Sophomore guard Ellie Cantu kept the pressure on the defense with constant drives inside, adding 13 points, including nine in the fourth quarter.
"We know they're really good," Carley said of the Cougars. "We know they play tough, but we come into every game like it's a championship. We talk as a team and keep our defense tough. We have a lot of fun, but we also play really well together as a team and want to win."
The Trojans are the top seed in the 2A playoffs. They will play host to No. 16 seed Lakeview (14-13) on Saturday for a berth in the eight-team state tournament, set for Feb. 28-March 2 in Pendleton. No. 12 seed Gervais can earn a spot with a win Saturday at No. 5 seed Grant Union (17-5).
"Playing Gervais today was a great game for us heading into state playoffs," Hall said. "We will see a lot of physical play at state similar to what they brought today. We have to match that level and play better basketball. It's a challenge, but we are ready."