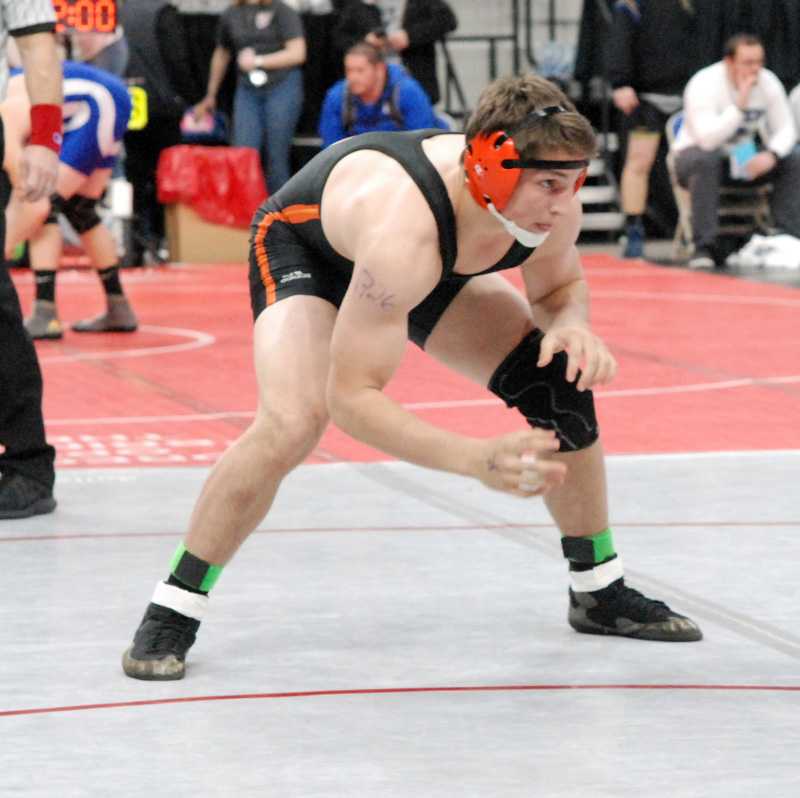 Midway through the first day of the OSAA / OnPoint Community Credit Union State Wrestling Championship at Memorial Coliseum in downtown Portland, Roseburg and Newberg, the two 6A titans of the sport, were doing what was expected in advance of showdown Saturday. The standings had the two teams leading the way through two bouts, outpacing third-place Sprague by a wide margin.
Rourke Martin, the top seed at 182 pounds, said he feels no pressure being the No. 1 seed in the weight class for Roseburg, the five-time defending state champs.
"It's no different than being the last seed," he said. "You just go out and wrestle."
Centennial senior Phillip Kue won twice this morning to run his unbeaten streak to 110 matches. He is a two-time state champion and 113 and 126 pounds, wrestling this year at 132.
"I'm going to have pressure on me every tournament," said the Ohio State signee. "I'm trying to wrestle every match like it's a state finals match."
Kue said he is fully aware that this is it for him as an Oregon high school wrestler.
"It really hit me when I walked in this morning for weigh ins," he explained. "I knew I needed to perform my last time. All my years I knew I would have another year to redeem myself if I fell short. This year I'm going in thinking, 'It's my last time. I can't change anything. I just have to leave it all on the mat at the end of the day.'"