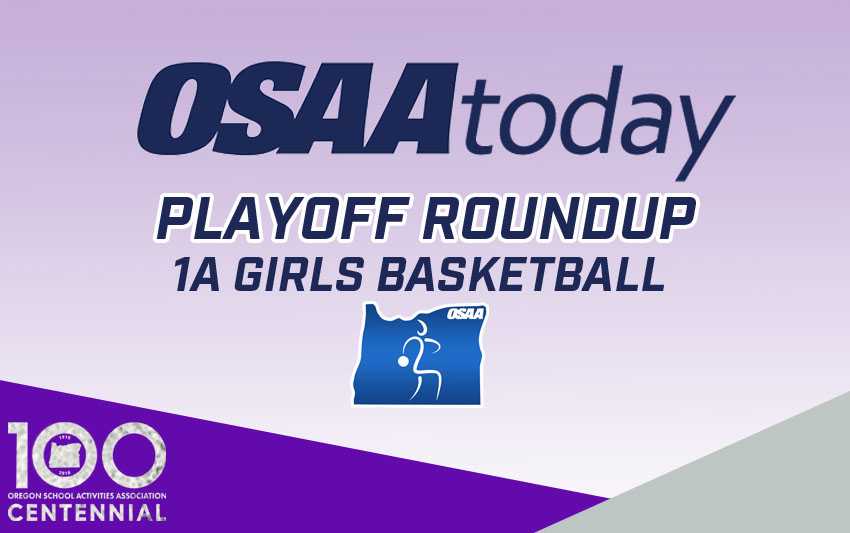 A look at Saturday''s games in the OSAA / OnPoint Community Credit Union 1A girls basketball playoffs:
Damascus Christian 36, North Douglas 25 – A close game between two teams each ranked among the top 10 in the OSAAtoday 1A coaches poll turned on a three-point shot by sophomore Savannah Hale late in the third quarter with Damascus nursing a one-point lead. The ball rolled around and the hoop and finally dropped and was the spark the road team needed to go on to victory.
St. Paul 57, Adrian 22 – The undefeated and top-ranked Buckaroos outscored Adrian 22-3 in the first quarter en route to the dominating home win. Isabelle Wyss had 18 and Erin Counts added 15 for St. Paul. Sydney Speelman had eight to lead Adrian. "Our girls had a great week of practice and were really ready to battle," said St. Paul coach Dave Matlock. "The energy on defense led the way, and I was very pleased with the all-around effort!" St. Paul will try to keep its perfect record intact with a rematch at the state tournament against a Joseph team that has come closest to defeating the Buckaroos all season long.
Days Creek 68, Country Christian 61 -- Days Creek (18-9) reached the state tournament for the second year in a row by upsetting Country Christian, the No. 6 team in the OSAAtoday coaches poll, on the road. Joleen Crumeand Megan Kruzic each scored 19 points for the Wolves, who rode a decisive 23-4 third-quarter edge to the win. Two other players reached double figures for Days Creek, Moriah Michaels, who had 13 points and added four assists; and Kyla Crume, who contributed 10 points and 12 rebounds. Freshman Lizzy Grandle had 17 points and Katie Sandberg had 16 to lead Country Christian, which beat Days Creek by 27 points earlier in the year.
Jordan Valley 48, Elkton 38 -- Kiana Quintero had 24 points and eight rebounds as Jordan Valley bounced back from a three-point halftime deficit to eliminate the Elks. Regann Skinner added 14 points for the Mustangs, who made 13 of 16 free throws. Kieryn Carnes had 11 points for Elkton.
Crane 48, South Wasco County 45 (O.T.) -- Elizabeth Jenkins scored 18 points, including a three-pointer to force overtime, as the Mustangs outlasted the Redsides. Riley Davis and Taylor Hammack added 12 and 10 points, respectively, for Crane, which emerged with the win despite having three starters foul out in the fourth quarter. Abby Birman and Destiny Mora-Lopez had 13 points each for South Wasco County.
Perrydale 30, Rogue Valley Adventist Academy 29
Powder Valley 49, Southwest Christian 28
Joseph 50, Mohawk 34