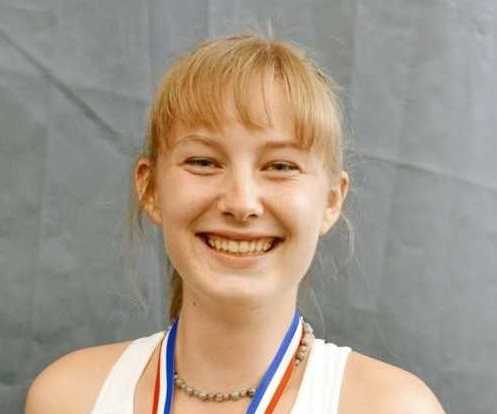 Girls tennis is in a golden era at Corvallis High School.
The Spartans have won four consecutive 5A championships, and with a deep roster of 38 that is fortified with state contenders, they are in position to extend their supremacy.
Corvallis is just rolling along, picking up steam, with a carefully cultivated team atmosphere that is fueled by a connection with Timberhill Tennis Club.
"They're the foundation of a lot of kids being interested in tennis because they have a place where they can play year-round," said Donna Keim, who enters her fourth season as the team's coach. "All my kids that do well in tennis have been involved from middle school on, if not earlier, and a lot of it is because it's easily accessible here."
The Spartans' lineup is led by senior Anna Kern, who has signed to play at Claremont-Mudd-Scripps (Calif.), last year's NCAA Division III champion. The 6-foot left-hander has won three Mid-Willamette Conference district titles and played in three 5A finals, winning the last two.
Kern grew up in a tennis family and has extensive experience playing in regional and national tournaments. Three times she made the USTA Pacific Northwest Intersectional team.
"Athletically, to have that kind of body type where you can cover so much of the court makes a huge difference," Keim said of Kern. "She has tournament experience and knows that she can do it. She's lost a lot of games along the way, especially nationally, but it just makes her tougher."
Anna's sister, Tessa, last year's district and state runner-up, has moved on to play in college at Linfield. But Corvallis has another rising contender in junior Journey Lipscomb.
Lipscomb -- the daughter of Hunter Lipscomb, the director of tennis operations at Timberhill -- chose soccer over tennis for about five years until deciding to pick up the racket again as a freshman at Corvallis.
"She had the foundation of tennis, but she loved soccer," Keim said.
After a successful freshman season in which she made the state tournament, Lipscomb dedicated more time to tennis and took a big step forward as a sophomore, making the state semifinals before falling to Tessa Kern in straight sets.
"She's a very conscientious, very focused player, but she had been away from the sport," Keim said. "She has totally immersed herself in tennis."
The Spartans also return the state-champion doubles team of senior Olivia McGough and junior Sarah Forester. As a freshman, Forester was the No. 1 singles player at Crescent Valley before transferring as a sophomore and teaming up with McGough, a partner she had during summer tennis tournaments.
"I call them the twin towers," Keim said. "With their wingspan across the court, just getting the ball past them is tough."