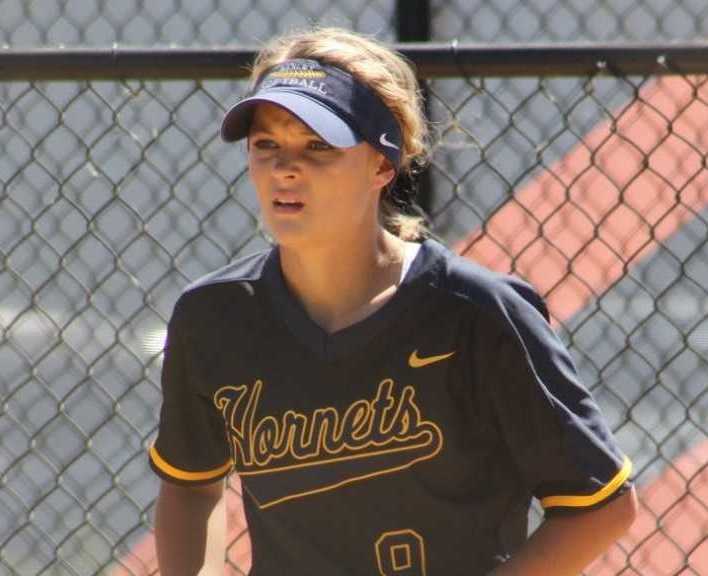 One week into the season, and once again it appears as if Henley will be a serious player in 4A softball.
The Hornets, who went 30-0 and won the title in 2017 and were runners-up last year, opened the season by going 7-0 in an eight-day span. Five of the wins came against teams ranked in the top 10 of the OSAAtoday 4A and 5A coaches polls.
"I really liked this group even before we started practice," said Henley coach Bobby Mick, whose team is No. 2 in the coaches poll, behind La Grande. "On paper, it's a good combination of kids that have played a lot of softball, had a lot of success, and some newcomers that are excited about doing some of the same things."
Henley started with a 3-2 win over No. 5 Marist Catholic in Medford as senior Lilly Poe won a pitching duel against senior Ariel Carlson, who is headed to Oregon. It is the only loss so far for Marist Catholic (6-1), which has dropped down to 4A after making the 5A semifinals last year.
"It was one of those playoff-type games," Mick said. "With Lilly pitching, I feel like it gives us a chance to beat anybody on a given day."
The Hornets swept a home doubleheader against No. 6 Junction City, 9-5 and 6-5. Senior shortstop Kaila Mick, the coach's daughter, went 7 for 9 with two doubles and a home run in the two games.
In the North Medford Spring Break Tournament on Tuesday, Henley beat Central 15-3 and Eagle Point 6-1, teams that are ranked 10th and eighth, respectively, in the 5A coaches poll.
The Hornets have three players who started on the 2017 title team in Poe, Kaila Mick and senior first baseman Jessica Northcutt. Poe, the 2017 4A pitcher of the year, and Mick, a two-time 4A first-team selection, are fourth-year starters. Both have signed with Oregon Tech.
"Those kids had some other leaders ahead of them that they got to follow, to kind of just keep passing the torch year after year," Bobby Mick said.
Poe has lost only two games against 4A teams in her high school career, a 1-0, 10-inning decision to Gladstone as a freshman and a 6-1 defeat to La Grande in last year's state final. Last season, she went 21-6 with a 2.12 ERA and 205 strikeouts in 141 innings.
"She spins the ball really well and has good location with five pitches," Bobby Mick said. "At our level, against some teams, she's overpowering, but I don't think she's a power pitcher. She's more of a finesse pitcher.
"She has something that's extremely rare, a composure that's very, very difficult to teach. She has a steady demeanor regardless of the situation. She's always in control, and it carries over to our defense."
Kaila Mick batted .590 as a sophomore and hit .581 with nine homers and 45 RBIs last season, scoring a team-high 50 runs. So far this season, she is batting .565.
The Hornets have three other starters back from last year's team in sophomore catcher Maddie Perez, junior outfielder Paige Barnett and sophomore outfielder Carli Moore. Perez is coming off a big freshman season in which she hit .485 with seven homers and 45 RBIs.
Henley visits Crater, ranked No. 5 in 5A, on April 3 before opening Skyline Conference play the following week with three games against Klamath Union. The Hornets have won 46 consecutive Skyline games.
Henley has made the state final three times in five seasons under Bobby Mick, also finishing second in 2014. The coach said the team doesn't talk about going after a state title, just "playing the season as long as we can."
"I believe we have what it takes to be in those kind of situations and be in those types of games, if we can stick with the process and continue getting better," he said.