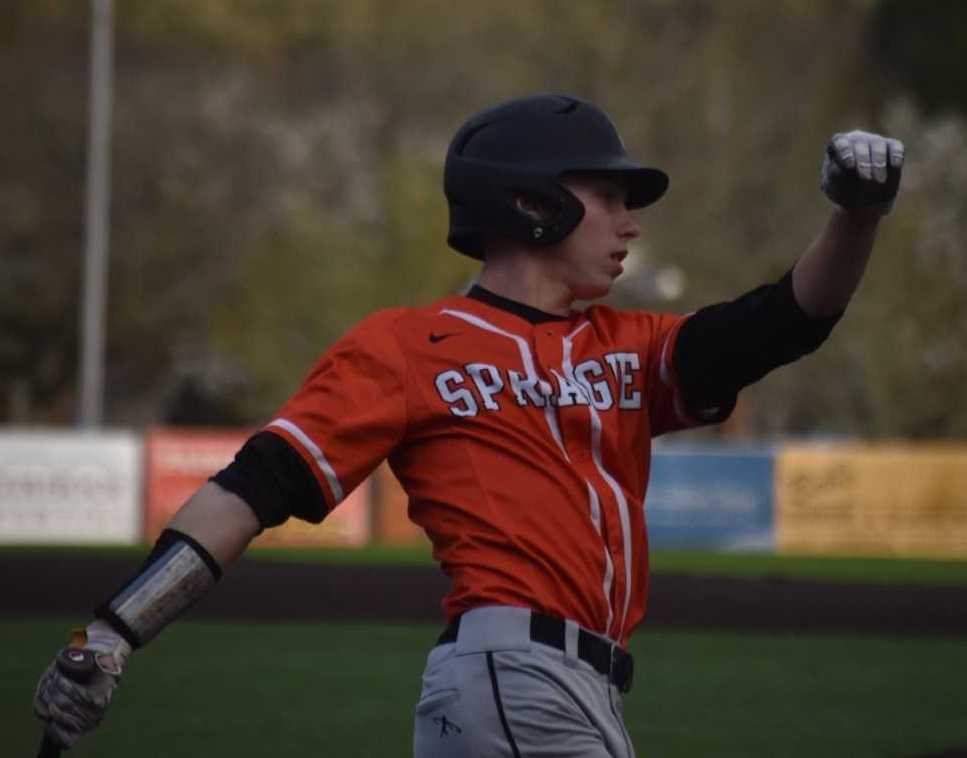 CORVALLIS -- The last out can be the hardest out to get.
North Salem knows this better than ever after losing to Sprague 6-5 in nine innings in a nonleague baseball game Tuesday at Crescent Valley High School.
The Vikings led the Olympians 5-0 with two outs in the seventh inning but couldn't seal the deal. Sprague rallied to tie 5-5 with two bases-loaded walks, a hit batter and RBI singles by senior Michael Soper and sophomore Brett Hassoun.
"We were all like, 'Might as well stay up and keep our energy high for the last guy,' and it just kept on rolling," Sprague junior Brock McMullen said. "The more that guys got on, the more excited we got and the more pressure that we put on the pitcher."
Soper hit a two-out triple to set-up McMullen's RBI double as Sprague took a 6-5 lead in the top of the ninth inning.
"It felt good," McMullen said of the go-ahead hit. "I mean, I could hear that everyone was excited in the dugout, and I was excited, the fans were excited. It felt good to hit that."
Sprague junior Jackson Hildebrand pitched the final four innings to get the win.
"It was amazing. Everyone was making their plays," Hildebrand said. "I just had to throw strikes and get ground balls."
Sprague (4-3) had 12 hits, getting three from Soper and two each from McMullen and senior Cole Herschbach. North Salem (3-5) had 10 hits, led by three from senior Brian Bernal and two from senior Dylan Ebbs.
The Vikings failed to take advantage of chances to extend their lead. They stranded 10 runners.
"It was pretty frustrating," senior Keegan Wafer said. "In the second inning, I think, we had bases loaded with one out and we just … people struck out and we did that multiple times. It's not good. We need to learn how to hit the ball. We missed too many first-ball fastball, me personally. We need to hop on those fastballs."