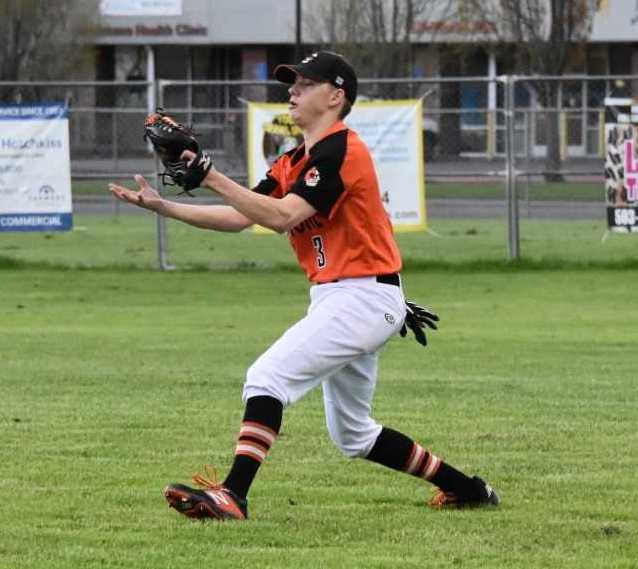 GLADSTONE – Reigning 4A champion Gladstone held off No. 1 North Marion 3-2 on Tuesday to pull into a first-place tie in Tri-Valley Conference baseball.
Gladiators senior Austin Conner pitched a complete game with six strikeouts to earn the win. He worked out of a jam in the top of the seventh inning, getting the final two outs with two runners on base.
Gladstone's home win came a day after it lost at North Marion 1-0 on a walk-off double by senior Nic Iliyn.
"It's nice to come back to your home field and play as well as we did that whole game," Conner said. "Yesterday it was tough. It was really tough. We were neck-and-neck the whole way and they hit the walk-off. It was kind of demoralizing. But we came back here and play like this, it's amazing."
Gladstone (10-8, 7-1) and North Marion (16-2, 7-1) meet for a third and final time May 7 on the Gladiators' field.
The Gladiators scored twice in the fifth inning to lead 3-1, getting an RBI hit from senior Matthew Lehrbach and adding a run on a throwing error. North Marion capitalized on a Gladstone error to pull within 3-2 in the sixth.
The Huskies had runners on second and third with one out in the top of the seventh but Conner retired senior Griffin Henry and junior Brady Hansen to end the game.
The loss ended North Marion's seven-game winning streak. The Huskies hadn't lost since falling to 5A No. 1 Crescent Valley 4-0 on April 3.
"We knew they were good and we knew we had to come out with a lot of energy and execute, but unfortunately we let the game speed up and it didn't go our way," Iliyn said. "We just need to trust in ourselves. We just need to know that we're a good team and that we need to put it to them."
Conner had two of Gladstone's seven hits.