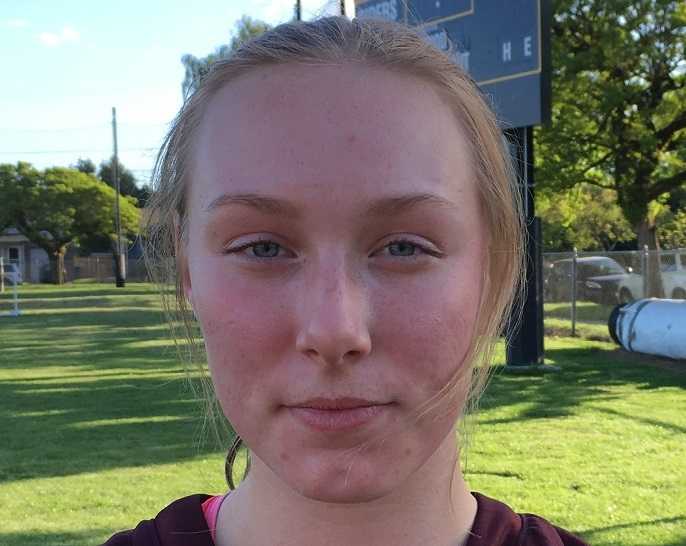 PORTLAND -- The softball season hasn't exactly gone according to script for Franklin, the three-time reigning Portland Interscholastic League champion.
The Quakers -- who graduated five all-league players and start four freshmen – believe they have given away several games along the way.
Still, another PIL title remains within reach. And Wednesday, the Quakers (14-8, 11-3) took an important step, going on the road for a 10-0 win over Roosevelt that pulls them into a first-place tie with the Roughriders (14-8, 11-3). Both teams have three league games remaining.
"These girls want to win a fourth title," said Franklin coach Gina Aman, whose teams went 49-3 in the PIL the previous three seasons. "Sometimes we're up and down and we don't always have our best day, but today we had a good day."
Franklin sophomore Edith Ailee Pederson pitched a two-hitter with 13 strikeouts and the Quakers rapped 14 hits off Roosevelt sophomore Faith Collar to extend their winning streak to five. They are 2-0 against Roosevelt this season, also beating the Roughriders 3-2 on April 16.
"I was really focused today," said Pederson, who walked one and hit a batter. "One of the problems with our team is we've been playing to the level of our competition. But this game we really rose to the challenge."
Junior Alicia Peraza had two doubles and three RBIs and senior Christina Barrett also drove in three runs for Franklin, including a two-run double to get things started in the first inning. Pederson had two hits and two RBIs and freshman Natalie Brinda added three hits for the Quakers, who had three-run innings in the fourth and fifth and added two runs in the seventh.
"We were really fired up for this game," said Quakers senior catcher Maggie Brauckmiller, a fourth-year starter. "We were really looking forward to this win and getting where we need to be."
It was the kind of wire-to-wire performance Franklin needed, according to Aman.
"We've been kind of going along and not taking charge, and today we actually came out and played well and took charge," she said.
Aman especially liked what she saw from Pederson. She has struggled at times this season – walking 13 in a loss to Benson – but has shut down Roosevelt twice. In the first meeting, she tossed a two-hitter with 10 strikeouts.
"She was locked and loaded," Aman said. "Sometimes I wonder, 'Is it the team we're playing or is it just what it is that day?' It's hard to be really our only pitcher. She guts it out every single day."
Pederson said the Quakers were motivated not only by facing Roosevelt, but also to support Aman, whose father, Don Papasadero, passed away Tuesday night. Before the game, the teams observed a moment of silence for Papasadero, a Franklin graduate and a former high school softball coach.
"A big part of it was doing it for our coach," Pederson said. "We were just focusing on trying to do it for Gina, and staying in the game and having fun. We all were pumped up."
The Quakers appear to be hitting their stride as the season winds down. In their previous two games, they avenged losses to Benson and Madison.
"The losses made us a lot stronger, and made us realize that we need to get our head in the game and focus to win this season," Brauckmiller said. "We want to make it to playoffs and do well, and I think our losses have helped us progress to where we need to be."
The loss ended a seven-game winning streak for Roosevelt.
"Offensively, we just didn't really have an approach," Roughriders coach Kelsey Porter said. "She's definitely one of the strongest pitchers in our league. We just came in not mentally checked in offensively."
The Roughriders, league runners-up to Franklin the last three seasons, are shooting for their first PIL title since 2015.
"I'm trying to tell my girls that we're still right in it," Porter said. "It's a funny game. You can have great games and bad games, and it's so important to have short-term memory and get focused on the next game. We expect to get three wins and get ready for the playoffs. This was a tough one, but we've just got to shake it off."