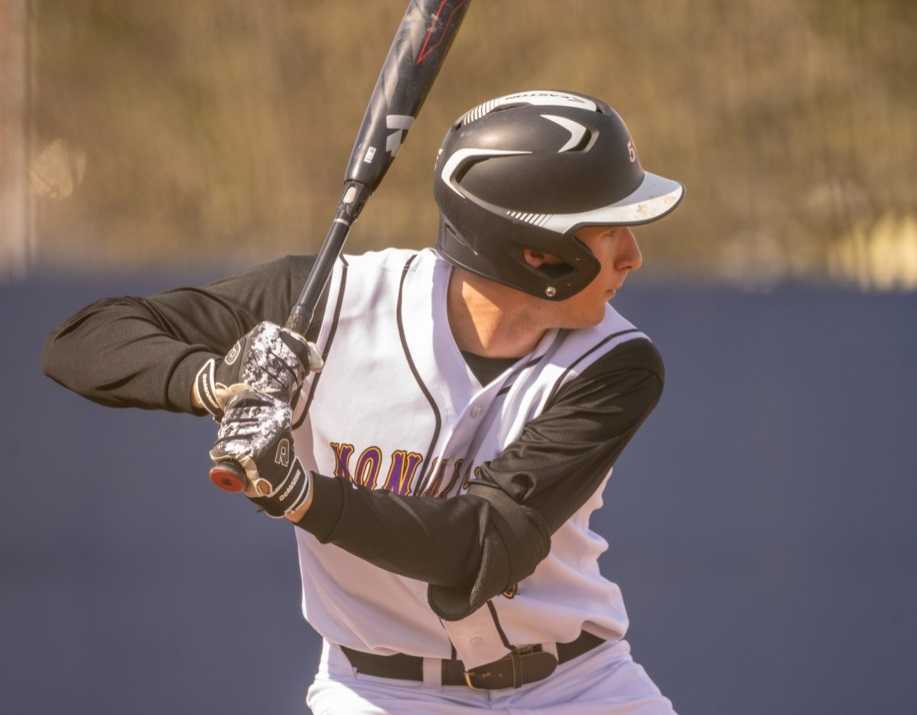 From its inception in 1995, Umpqua Valley Christian's baseball program was a source of pride for the 1A school in Roseburg.
Under coach Dave York, the Monarchs won 2A/1A titles in 2002 and 2009 and were runners-up in 2008 and 2013.
But the school went through some big changes in 2014-15 – losing about 90 percent of its staff and 75 percent of its student body, down to four high school boys – forcing the baseball program to shut down for the 2015 season. It was unclear if the Monarchs would ever take the field again.
"It was brutal. It was really hard," York said. "We built up something pretty special and it got taken away from us."
Four years later, and Umpqua Valley Christian once again has the look of a state contender. The Monarchs are 19-2 overall, 12-1 in Special District 4, and ranked No. 3 in the OSAAtoday 2A/1A coaches poll.
"Our best group ever was 2009. This group reminds me of them, just in that talent level," York said. "They've got to put it together mentally on some levels to be with that group. They've got to accomplish a bunch more.
"But this group has been fun to coach. They're the best group I've ever had team chemistry-wise."
York, who served as superintendent at Umpqua Valley Christian from 2003 to 2006 and now pastors at nearby Covenant Life Fellowship, spent the 2015 season as the pitching coach at Roseburg High School. He had an opportunity to stay there, he said, but was drawn back to Umpqua Valley Christian.
"We had a group of eighth-grade parents that year that decided to stay for one reason, they were hoping to play baseball again for us, and for me, which is really kind of them," York said.
Also, York's son Nathan, now a freshman on the team, was an influence.
"He asked me if I would rebuild the UVC baseball program because he always wanted to play for me there," York said.
In 2016, the Monarchs returned to the diamond with 10 players -- four who hadn't played before and six freshmen. Remarkably, they were competitive, finishing 8-18 and making the district playoffs.
"We had a blast," York said. "The parents didn't think we'd win a game, and I thought we could win eight or 10. We won eight, so that was pretty successful."
Umpqua Valley Christian went 19-9 and reached the quarterfinals in 2017 and finished 21-8 in 2018, winning district titles both seasons. The Monarchs have taken it up another notch this year, posting impressive wins over No. 7 Grant Union and reigning 3A champion La Pine and a three-game sweep of Glide, the first time they have ever beaten the Wildcats.
"They've always kind of put it to us," York said.
The Monarchs have four fourth-year starters in shortstop/pitcher Jacob Luther, outfielder Jacob Mesa, third baseman/pitcher Kolby Mahoney and outfielder/pitcher Aaron Buechley.
They also have a strong junior class that includes outfielder/pitcher KC Pettibone, first baseman/pitcher CJ Gale and designated hitter Isaiah Heard, as well as sophomore Sam Guastaferro, who is "the best defensive catcher we've ever had here," according to York.
Pettibone, Luther and Gale are all batting better than .400, and Pettibone and Gale have surpassed 30 RBIs. Pettibone (9-0, 1.67 ERA, 42 innings, 61 strikeouts) and Buechley (6-1, 44 innings, 72 strikeouts) lead the pitching staff.