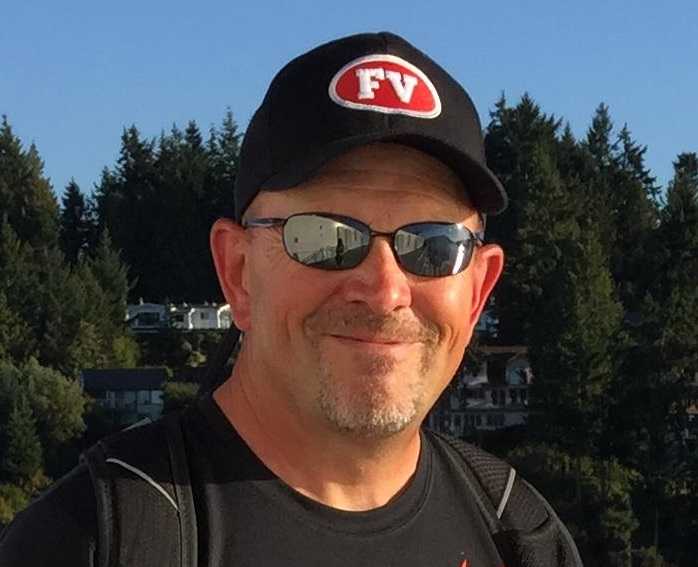 Early in his football coaching career, in California, Cal Szeuber assisted a legendary high school coach who took over a 1-9 team and turned it into an undefeated champion.
"That's when I knew you could turn it around in one season," Szueber said. "That's always stuck with me."
No, Szueber isn't predicting a 6A title in his first season at David Douglas this year. But he believes he has a good idea of what it will take for the Scots -- who have 18 wins in the last eight seasons -- to become a serious player in the Mt. Hood Conference.
By keeping things simple, Szueber believes his players will develop the confidence to unleash their potential.
"It starts with an attitude, having the kids believe in themselves," Szueber said. "It's the same every place. It doesn't matter what level you're at or what your competition is."
Szueber, 58, should know. He has taken Oregon teams to the state playoffs in four classifications, most recently 2A Portland Christian, where he went 29-8 in three seasons, guiding the Royals to the state championship game in 2012 and semifinals in 2013.
Before Portland Christian (2011-13), Szueber was the coach at 2A Oakland (1995-97), 2A North Douglas (1998-2000), 3A Tillamook (2001-03), 4A/5A Roosevelt (2004-06) and Fort Vancouver (2007-10). He went back to Fort Vancouver in 2014, going 4-22 in three seasons, and assisted at Evergreen of Vancouver last year.
Szueber was intrigued when he learned that David Douglas was looking for a coach. He succeeds Josh Dill, who was 4-23 in three seasons, including 2-7 last year.
"I knew there was a lot of good things there," said Szueber, who will continue teaching at Columbia River in Vancouver. "They have great facilities and some talented kids, we just need to get them out for football. That was the challenge. That's one of the things they're looking for is to try to increase the numbers."
David Douglas has an enrollment of 2,495, second highest in the state behind Westview (2,552). The school is one of the most culturally diverse in the state, though, so recruiting students to play football is a challenge.
Szueber said about 70 players participated in portions of spring workouts. He is encouraged that about 70 incoming freshmen have signed up to join the program.
David Douglas will be Szueber's second time coaching in the big-school division, the other being his first two seasons at Roosevelt before the team dropped to the second-highest classification.
Szueber said his hybrid offense has some elements of the double-wing and the spread.
"Some people would call it a modified run-and-shoot," he said. "We bring our slots in as wings, and we have our wide receivers out there, but we can also go to a trips formation. We can run unbalanced."
One major difference is the Scots no longer will use the shotgun formation.
"We're back under center," Szueber said. "We don't like to lose yardage on any running play.
"We're going to keep things a little simpler, try to tone down the playbook a little bit and be unpredictable. Try to have the kids just do a lot of repetitions and learn so we go in on Friday nights and know exactly what we're going to do."
Szueber is impressed by quarterback Dakota Lohmeier, a strong-armed, 6-foot-2 senior who was a backup last season.
"He's got it upstairs," Szueber said. "He's picked up the grasp of our offense really fast."
Szueber said that junior center Micah Cashdollar (6-2, 295) is "the brains of the offensive line." He also likes what he has seen from junior receiver Jaylen Harris, who didn't play last season, and junior cornerback James Hamann.
The coaching staff is heavy on former Scots, including former quarterback Greg Carradine Jr. and defensive lineman Marcell Frazier, who had a decorated college career at Missouri.
The coaches will begin working more with the players this month.
"You've got to have confidence in yourself. That's what we're really preaching to these kids," Szueber said. "We want them to go into every game, against every opponent, believing they can win."