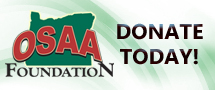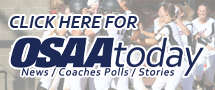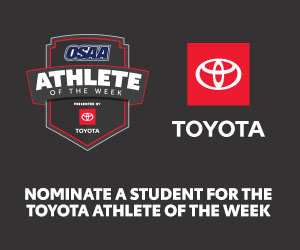 Band/Orchestra AD and Coach Information

State Championship Results
» 2022 Results
To be posted each evening
Performance Orders
» Orchestra Performance Order - Wednesday, May 11
» 3A, 4A Band Performance Order - Thursday, May 12
» 2A/1A, 5A Band Performance Order - Friday, May 13
» 6A Band Performance Order - Saturday, May 14

Administrative/Director Information
(Updated 4/27/2022)
» Administrative/Director Information
Includes information regarding tickets, lodging, parking, check-in, sight-reading, music etiquette guidelines and souvenirs.

Reminders / Memos
»
BP79. State Championship - Support Group Policies
Reminder to pep band directors about regulations during basketball games
»
Memo Regarding OSAA Individual Eligibility Rules
Clarifies individual eligibility rules for music participants
Competition Forms
» Large Ensemble Contest Report
» Primer for Event Organizers
» Performance Score Sheet
» Sight-Reading Score Sheet
Sight-Reading Information and Procedures can be found in the OSAA Band/Orchestra Handbook on pages 10-11.
» Performance Adjudicator Work Sheet
» Sight-Reading Adjudicator Work Sheet
» Adjudication Rubrics
NOTE: The following forms are located on the Oregon Band Directors Association (OBDA) website:
» Certified Adjudicator List for Band and Orchestra
» Literature Lists for Concert Band

NFHS COVID-19 Resources
Aerosol Study: NEW Fall Guidance for the 2021-22 School Year (Video) This video is a view of best practices on the date of this recording and any action should be in consultation with your local and/or state health departments.

Aerosol Study: NEW Published Paper Measurements and Simulations of Aerosol Released while Singing and Playing Wind Instruments.

Return to Music Resources- Helping Teachers, Administrators, Students: What does music look like as we move into 2021-2022? The Return to Music Project wants to make the lives of music educators easier moving forward as we advocate for our programs, plan for the upcoming school year, and try to keep the music alive in our schools across the nation

NFHS Copyright Compliance Resources: There will always be a lot of questions about copyright compliance. Copyrighted materials are used in many high school activities from music, speech, theatre, cheer, and dance as well as most school based athletic events. The resources found on this page can act as a guide to understanding the complexities of the U.S. Copyright Law. We recommend the first thing that anyone does is to complete the Understanding Copyright and Compliance course, free on NFHSLearn.com. This course will supply the basics of U.S. Copyright Law and answer most questions. The NFHS will continue to create and update resources as they become available.

Spectator Information
(Updated 4/27/2022)
» Spectator Information
Includes information regarding tickets, lodging, parking, music etiquette guidelines and souvenirs.

OSU Campus Parking
Parking permits are required on the OSU campus, Monday-Friday from 7am-5pm. Parking is available across the street from the LaSells Stewart Center near Reser Stadium. Campus parking lots are free after 5pm and weekends.

Maps/Directions
» All Classes @ Oregon State University's LaSells Stewart Center (Corvallis)

Lodging/Visitor Information
Headquarter Hotel
Comfort Suites - Corvallis
» Contact Catherine Brady
» Phone: 541-753-4320
»
Corvallis Tourism